The Best Cultural Activity Tours in Iceland take all the guesswork out of traveling around Iceland and trust the experts to give you the inside scoop. This list contains all of the best tours in Iceland that provide you with insider tips or the cultural or historical insights necessary to appreciate the experience that Iceland offers its visitors fully. 
The price of a cultural tour in Iceland will vary greatly depending on what conveniences are included. Some tours, including hotel stays, food, and multiple-day trips, will become more expensive, while day tours of specific locations will be less expensive. The average price for an extended cultural tour that lasts multiple days will be about $2000, while a focused tour of one area that only lasts a few hours will cost around $150.
Most of Iceland's tours do not include the cost of flying in and out of Iceland, and many do not entirely cover the cost of meals and lodging while staying there. When budgeting for your Iceland tour, be sure to factor in the extra money you may need to feed yourself and your group and the cost of staying in a hotel in the area.
Each major city will have at least a few cultural tours like these, while many of the multi-day tours will originate from the capital city of Reykjavik. Reykjavik is also Iceland's most populated city, so if you like the culture there, there are many more cultural tour opportunities to choose from.
Not every tour will be completely safe, as a considerable part of the culture of Iceland is the many breathtaking natural sights that involve some danger to travel to and see. Iceland experiences a lot of rain and snow throughout the year, so,  sometimes, the weather can ruin the best-laid plans of a tour group.
Nature can often be difficult to trek through in Iceland. For this reason, some tours may not be accessible to all travelers. Be sure to check if the tour is wheelchair accessible and see what travel recommendations. For example, some tours are inappropriate for children, and others may be difficult for pregnant women to navigate. Some tours require some degree of physical fitness and coordination, so if you have a weak constitution, you'll want to avoid the Cultural Activity tours that take you further out into Iceland's outdoors.
Cultural activity tours in Iceland will start at various stations, including:
Hotels
Breweries
Parks
Museums
The best cultural activity tours in Iceland are listed below.
Best of Iceland Tour 
Walk with a Viking Tour
Glacier & Black Sand Beach Group Tour
Reykjanes Peninsula Geopark Private Tour
Iceland Complete: Around Iceland in 10 Days Tour 
Northern Lights Exploration Tour 
Northern Lights Exploration Tour
Beer and Food Tasting Tour
Reykjavik Food Walk Tour
Magic Christmas Tour
1. Best of Iceland Tour (All Iceland Regions, April-October)
The Best of Iceland Tour is an in-depth cultural tour fully guided by professional tour guides. You will experience an active adventure that is fit for the whole family. You will explore Iceland's capital leisurely before traveling the ring road around Iceland and hitting the best stops along the way. You will get a solid foundation of cultural experience in Iceland and natural landmarks like Reynisfjara Beach, Seljalandsfoss Waterfall, and Vatnajokull. Travelers will experience the different cultures around Iceland, including fishing towns, rural agriculture, and beachfront living.
The tour lasts seven days and costs an average of $2,300. The tour is recommended for ages 12 to 99 and is available in English. You will start in Reykjavík on the first day. Then you will move around the ring road by bus and stop in Akureyri, Bakkagerdi, Hofn, and Vik. The tour ends when you get back to Reykjavík.
Additional costs will include travelers insurance which is a minimum of $200 that covers any medical expenses during the trip. The cost of airfare to get to Reykjavík is not included. Additional activities can be booked ahead of time, raising the tour cost for your group. 
All travelers require complete vaccinations for COVID-19 at least 14 days before the start of the tour. Social distancing and masking requirements in local areas will also apply.
2. Walk with a Viking Tour (Reykjavík, All-Year)
The Walk with a Viking Tour is a private tour that explores the mythology and exciting tales of the Reykjavík Iceland area. You will explore cultural landmarks like the Reykjavík Pond, Hapra Concert Hall, and Hallgrímskirkja Church.
On top of the cultural and historical experience, you will get guided to all the hidden spots locals love and things you would miss if you were just exploring on your own. Additionally, you'll get introduced to the most authentic, delicious places to eat and the best places to get a drink.
It is a 2-hour tour that is offered in English and eight other languages. The tour price will depend on the group size, but it will average around $105. The tour is offered during all months of the year and starts and ends in Ingólfur Square.
The Walk with a Viking Tour is excellent for all ages because it is a private tour and a great way to avoid crowds. It is not a challenging tour because it requires a bit of walking and is wheelchair accessible. Face masks are needed for customers and are provided by the tour. Social distancing is enforced in the area of the tour.
Safety is essential for this tour. Tour guides must regularly wash their hands and go through a regular temperature check.
You will learn a lot of history and acquire unique knowledge of Reykjavik and Iceland. Air travel is not included.
3. Glacier & Black Sand Beach Group Tour (South Iceland Region, All-Year)
The Glacier & Black Sand Beach Group Tour is a guided cultural tour of southern Iceland in an intimate small-group setting. You will learn about the cultural heritage from a tour guide and the natural glaciers, waterfalls, and iconic black sand beaches.
The tour has a maximum group size of 18 people and lasts 10 hours. A professional guide, hotel pickup, drop-off, and entry to the Solheimajokull Glacier are included in the $109 price. This price does not cover food or drinks. Air travel or transfer expenses are also excluded.
The tour starts with a pickup from a selected hotel or bus stop in central Reykjavík. You are then taken to the Seljalandsfoss Waterfall in Iceland, where it is recommended to wear waterproof clothing. The next stop is Skogafoss waterfall which has a great view in itself but also has a great view of the Eyjafjallajökull glacier.
Next, the trip takes you to Solheimajokull Glacier, where you can walk to the glacier's edge and get up close enough to touch it. Reynisfjara Beach, or the "black sand beach," is the fourth stop. You will learn about the area's cultural significance to Iceland and enjoy a beautiful view of nearby basalt formations. Vik is another black sand beach you will stop at before returning to Reykjavík.
The guide will give in-depth geography lessons and each location's historical and cultural context throughout the tour. This way, you can understand the names of the places you visit and what those names signify.
It is a wheelchair-accessible tour that most travelers, regardless of age, can participate in. This tour requires good weather for the duration of the trip and may be canceled or rescheduled if the weather conditions are unsafe. Any cancelation, for this reason, guarantees you a full refund. You can also get a full refund if you cancel at least 24 hours before the tour.
This tour adheres to strict staff and customer safety rules that include:
Temperature checks for guides and staff

Handwashing

Social distancing
The tour is not very dangerous because the paths you will take are public and safe, and the tour is not challenging to finish.
4. Reykjanes Peninsula Geopark Private Tour (Reykjanes Peninsula, Year-Round)
The Reykjanes Peninsula Geopark Private Tour is a guided tour through the southwest corner of Iceland with many cultural and natural attractions. You will see the Viking World Museum and the Saltfisksetrid Museum and learn about the cultural significance of this region of Iceland. There will also be several other museums that touch on the topics of volcanology, geothermal activity, and tectonic plates.
The tour lasts for 5 hours and costs around $398. Since it is a private tour, additional options are available if you want to schedule other visits. There is an optional stop at the Blue Lagoon, a famous geothermal spa located in a lava field. This tour is available for booking during all months of the year. Airfare to Iceland is not included in the tour package.
The tour starts in the capital city of Reykjavík, where your private tour group will be picked up from your Reykjavík accommodation. You will be assigned a private driver that doubles as your tour guide as you depart in a private vehicle. After the tour's conclusion, your guide will drop you off at the hotel or other area where you are staying. It is not a dangerous tour, and it is not difficult to finish for most travelers.
This tour is safe for all ages and is wheelchair and mobility accessible for all guests. Service animals are allowed on the trip, and infant seats are available. You will want to take some comfortable walking shoes and weather-appropriate clothing because you will be walking outside for a small portion of the tour.
Guides will follow local guidelines on using hand sanitizer and practicing social distancing, requiring guests to do the same. The tour accepts cancelations for a full refund as long as you give a 24-hour notice before the tour's starting time.
5. Iceland Complete: Around Iceland in 10 Days Tour (All Iceland Regions, June-September)
The Iceland Complete tour is a comprehensive cultural overview of Iceland throughout a ten-day tour through Iceland's ring road. You will get a detailed itinerary and professional tour guide that will take you through rugged terrain, cultural hotspots, and lessons about Iceland's history, geology, and culture.
This tour costs $3.824 for the ten days spent in Iceland. Most meals and activities are included in this tour's price, such as:
Nine nights in Iceland hotels.

A boat tour through the glacial lagoon.

A guide with extensive cultural knowledge of Iceland.

Admission to parks and museums.

Breakfast and dinner for each day.
Air transfers and travel expenses are not covered in this tour package. The cost of lunch and beverages while on tour are also not included in the tour's price. This tour is not suited for small children; you must be at least 11 years old to participate in Iceland Complete. The maximum tour size is 12 people, making it a cozy and smaller tour that lets you escape the crowdedness of similar tours.
The tour departs from Reykjavik, and each day is spent in a different area following the ring road. You will stop at the Golden Circle first. Then, before staying the night at Farm Hotel, you will see Thingvellir National Park, Gullfoss Waterfall, and Geysir geothermal area.
The tour will soon reach the southern coast of Iceland, where you will experience Seljalandsfoss waterfall, Skogafoss waterfall, and Solheimajokull Glacier. It continues exploring cultural and natural sights in the east and north parts of Iceland before ending where you started at Reykjavik.
The tour is available during the warmer months of June-September and requires that travelers have a moderate fitness level to be able to traverse some of the more challenging parts of the tour. Guests must hike onto outdoor paths to reach some impressive parts of the Icelandic countryside.
This tour accepts cancellations up to 7 days in advance for a full refund, and weather events may require the operators to cancel or alter the trip.
6. Northern Lights Exploration Tour (West and Southeast Regions, September-April)
The Northern Lights Exploration Tour is an 8-day romp through Iceland's culture and beautiful landscapes. It is a guided bus tour that covers arrival and departure to the airport via a shuttle. As part of the trip, you will visit the Northern Lights Academy, which will teach you about the famous lights show and its culture.
It is not guaranteed that you will be able to see the northern lights during your tour, but you have an 85% chance of seeing them during your trip. During the tour, you will keep a nightly watch for the opportunity to glimpse the mind-blowing beauty of Iceland's northern lights.
This tour costs $1,944 for the entire eight days. The trip is for people of at least age 12 and older and is not wheelchair accessible. There will be some difficult stops on the trip that will exclude some travelers from being able to participate. This tour has to have a minimum of eight people that need to participate; otherwise, the trip will not be successful and must be rescheduled. The maximum number of people that can sign up is 35 travelers.
The bus tour lasts six days and comes with an English-speaking guide. Breakfast will be included each day during the tour and any entry fees for the places you visit during the bus tour portion of the trip.
Upon arrival in Iceland, you will be welcomed by a shuttle that will transfer you from the airport to Hotel Klettur. From there, a private tour bus will take you on a Reykjavík City tour before heading off to other locations. During the eight-day excursion, you will stop by many places to learn about their culture, including:
Grabrok Crater

Deildartunguhver Thermal Spring

Kirkjufell Mountain

Golden Circle

Volcano Eyjafjallajökull

Blue Lagoon
Each day, you will have at least three unique stops to explore and enjoy. A private tour guide, knowledgeable about the culture and history of these stops, will help you put stories to the names of the places you visit. The trip will wrap up back in Iceland's capital city Reykjavík. From there, an airport transfer lets you catch your flight back out of Iceland.
7. Beer and Food Tasting Tour (Reykjavík, Year-Round)
The Beer and Food Tasting Tour in Iceland's capital city of Reykjavík is the perfect solution for guests who want to sink their teeth into Iceland's cultural food and drink. This tour in Reykjavík's Old Harbor gives travelers an inside scoop on Iceland's culture, customs, and delicious food.
The tour takes place at a contemporary and hip bar that gives you six different pairings of local food and craft beers that each have a story from Iceland's history and culture. A local host will regale you with stories, legends, and local suggestions while you dine with other tour group members.
The tour price is $84 and covers the cost of tasting six different Icelandic beers, the local guide, and six courses of authentic Icelandic cuisine. You will receive a small meal serving, including freshly brewed beer and the freshest catches from the land and sea. They can work around dietary restrictions for guests if they are notified ahead of time.
Other benefits include discounts at local restaurants and shops and knowledge about modern Icelandic culture. Airport transfers are not included in this tour package; travelers are picked up or dropped off at their hotels after the tour.
Because alcohol is involved, this tour is not for children. The minimum age you have to be to drink alcohol in Iceland is 20 years old. This tour is best experienced by couples or by those in a small group. The tour takes approximately two hours and is offered in English. It takes place at Bryggjan Steakhouse.
This tour is wheelchair-accessible and has a smart casual dress code. The maximum party size for this tour is 12 people, so be sure to plan if you wish to sign onto this tour while in Iceland. The tour will follow local rules concerning social distancing and masks. It is not a challenging tour to navigate physically
8. Silver Circle Tour (Reykholt, March-December)
The Silver Circle Tour is a day tour exploring western Iceland's Lava Caves and epic waterfalls. You will experience the power of volcanoes, caves, thermal springs, and waterfalls in Iceland without having to drive out to them yourself. 
This guided cultural tour includes a hotel pickup with a private vehicle onboard Wi-Fi. The tour lasts around 10 hours and has a maximum group size of 19 people. It costs around $169 per adult. However, this trip is not wheelchair accessible, and anyone with difficulty traveling, like pregnant travelers, will not be advised to go on the trip.
The first stop on this tour is the Deildartunguhver Thermal Spring, the highest flow hot spring in Europe. Next, you will encounter Snorralaug, a hot spring mentioned by the historical Icelandic poet Snorri Sturluson. You will continue to explore more cultural sights in the western region, including:
Barnafoss Waterfall

Hraunfossar Waterfall

Husafell woodlands
The trip's highlight is the journey to Vidgelmir Lava Cave, where travelers will encounter 1600 meters of fantastic lava formations and bright colors. Stalagmites and crystals are breathtaking to behold, and it is impressive to hear about their history. The area around the cave is evidence of the influence of volcanoes on the land and culture of Iceland.
Meals are not included during the 10-hour trip, but stops are made for lunch and other breaks sporadically during the tour. The caves are slippery, so it is wise to prepare with grippy shoes and weather-appropriate clothing. This tour isn't very dangerous, but it can be hazardous if proper care isn't taken ahead of time.
The tour guides are highly recommended for their knowledge of the cultural context of the stops on the tour. Many reviewers praised the knowledge of Iceland's history that was on display and the care the guides put into the trip. Several guides are familiar with the Icelandic sagas and how these places influenced Iceland culturally.
9. Reykjavik Food Walk Tour (Reykjavik, Year-Round)
The   Food Walk Tour is a three-hour walking tour with a local guide knowledgeable about all the best-hidden spots and cultural touchpoints in Reykjavík. Whether you plan to explore Reykjavík or want it to be your introduction to Iceland, it is a great way to start a vacation.
If you are a cultural food enthusiast, this is the best tour to experience Iceland's most diverse and popular food scene. You will visit four or more local establishments and sample 8 different dishes of fresh, authentic Icelandic cuisine. One stop may be a fine dining restaurant, while another may be a humble food truck famous for its mind-blowing lamb dish.
The tour starts at Harpa Concert Hall and continues past several more historic stops. You will see the statue of Ingólfur Arnarson, Iceland's first settler. There's also an opportunity to pass by Laugavegur, Iceland's central shopping district. Other stops you will see include:
Hallgrimskirkja:

A historic church and breathtaking Icelandic landmark.

Reykjavík City Hall:

A beautiful building with a rich historical context.

Parliament House:

The oldest standing parliament building in the world.
Eventually, the tour will end at Hallgrímskirkja church, which is at the end of the old town of Hallgrímskirkja church. This tour is best kept small, with a maximum of 12 people allowed per group. One great thing about this tour is that there are many terrific photo opportunities along the way and plenty of time to enjoy each stop.
You'll also experience Icelandic street food like homemade ice cream, hotdogs, cheese, and lamb. This food tour is great for all ages, and everyone from children, infants, and adults are allowed to join in on the fun. Most travelers can participate in the food tour, but you should reach out ahead of time if any dietary restrictions might stop you from enjoying some local cuisines.
Guides and guests will have to observe local laws about masks and social distancing. If a conflict arises, you must cancel the tour within 24 hours in advance of the start time to get a refund. The tour costs $111 and takes a total of three hours.
10. Magic Christmas Tour (Keflavik, November-January)
The Magic Christmas Tour is hosted annually in  Keflavik, Iceland, during the holiday season. This is one of the best cultural winter tours because you get to experience unique Icelandic Christmas flavors that you cannot get at any other time of the year.
The tour starts at Viking World Museum and takes you through supermarkets to discover the joy of Keflavik Christmas magic. During the tour, a professional guide will recount the magical things that happened in Iceland during Christmas. You will learn about the origins of the Christmas tree and why people have a tradition of decorating it. You will hear about the Christmas stories of Iceland and how they have shaped today's culture.
The Magic Christmas Tour lasts for a total of two hours and costs $733 per group. The tour is only available during November, December, and January. January's tours are only available for the first week in January, and the best time to go is right before Christmas, when the supermarkets will be the brightest.
This tour's maximum size is ten people, so the groups stay small and intimate. Unlike many other tours, the tour is available in multiple languages besides English. The tour is also offered in Norwegian, German, Swedish, Danish, Russian, and Spanish. While most travelers can participate, the tour is not wheelchair accessible. The tour is near public transportation services, so it will be easy to find and travel to for many visitors.
The cancelation policy is 24 hours; otherwise, you will not get a full refund for the tour. Guests must also observe local COVID-19 guidelines, including social distance and mask requirements. Airport transfers and hotel pickup are not offered as a part of this tour.
What to know for Best Cultural Activity Tours in Iceland
When planning a tour to Iceland, it is essential to keep a few critical considerations in mind. Each cultural activity tour is unique and can present unique challenges to a traveler. Some of these considerations for the best Cultural Activity Tours in Iceland are listed below.
Airport Transfer Arrival/Departure: When arriving in Iceland, you should be sure to coordinate how you will travel to and from the airport and arrive at your accommodations or the starting point of your cultural activity tour. Some tours will offer to pick you up at the airport and drop you off, but some tours will only pick you up from an approved hotel. Still, others do not offer transport services, so you must rent a car or negotiate Iceland's public transportation.
It is recommended that you factor the airport transfer cost into your expectations if the tour you are going on does not cover it. If you plan to partake in multiple Iceland tours, scheduling an airport transfer that conforms to your schedule might not always be possible. Fortunately, many airports in Iceland have shuttle services where you can book a private taxi to and from the places you need to go. These shuttles typically cost around $50, but this price will vary depending on the distance traveled and the city you are in.
Accommodation Cost: Another important consideration for Iceland cultural tours is the cost to stay the night if you plan to stay in Iceland over multiple days. While some more extensive tours will have hotel and accommodation costs built into the tour package, not all of your expenses may be covered. Some tour packages only cover certain meals like breakfast, so you will need to plan ahead to make sure you can cover the cost of extra meals that you may need for yourself and the people of your tour group that you are responsible for.
Some smaller tours will last only a few hours or during the day. Because of this, you will often be responsible for finding your own accommodations after the tour has concluded. The options for accommodations will depend on the city you are touring. Care should be taken to book your accommodations ahead of time to ensure availability and reduce the cost to yourself. If you are trying to save on accommodation costs, scheduling a tour outside of the summer might benefit you. The summer tourism season in Iceland is the busiest time of year, and you will see reduced accommodation availability and an increase in the cost of finding accommodation.
Personal Travel Agent: Cultural activity tours in Iceland will have different types of personal travel agents depending on the type of your that have other areas of expertise. Some tours have a guide who doubles as a driver, who is more experienced in getting around Iceland and finding all the hidden gems. Another type of guide is one who has a deep knowledge of specific subjects and stories about the tour.
When looking into a cultural activity tour, it is essential to pick a tour guide that gives you the context and experience best for you. You will also want to employ a personal travel agent to ensure you have someone who knows the dangers of travel and can keep you safe.
Price Range: Another essential consideration to make when researching cultural tours is the fact that the cost of a tour can vary greatly. Cultural tours can cost anywhere between $50 and $3000 or more, depending on what is included in the tour package. You will also want to consider the daily cost to ensure you are getting the most for your money.
Price Factors: Price factors are also crucial for cultural activity tours. A tour could seem expensive up front, but considering the range of experiences and days you get, it might be more cost-effective than a less expensive one. People often have to choose between choosing one extensive multi-day tour that explores multiple places in Iceland or choosing to do various smaller tours which they can piece together experiences during their stay.
The advantage of choosing multiple smaller tours is that you can customize your experience more to what you want since you have more say in what you will do each day in Iceland. The disadvantage of these smaller tours is that they often lack perks and meal inclusions, making them less cost-effective than the bigger tours, which usually account for extra expenses you may incur while traveling.
Popularity: The popularity of a tour could have several impacts on your decision-making process. Some tours will only be active if they meet a certain minimum threshold of tourists. Without enough tourists, the tour becomes unprofitable and may be canceled. For this reason, you may want to consider taking your tour during a popular tourist month like the summer. If you go to Iceland during a high-traffic time, your tour will be less likely to be canceled.
However, if you have the luxury of traveling in a tour group that is large enough to avoid cancelation, it might benefit you more to go during a slower tourism month in Iceland. The winter months, in particular, see fewer tourists than other parts of the year. This condition is perfect for someone who wants a more intimate tour experience with their family, couple, or individual. Since fewer tourists are around, you can enjoy the cultural sights and smells without too many tourists obstructing your view. You will be able to enjoy Iceland more secretly than during peak tourism season.
COVID-19 Precautions: Lastly, you will want to factor in Iceland's COVID-19 guidelines and precautions. Iceland has released some travel restrictions involving COVID-19 since the start of the pandemic. Travelers are no longer required to quarantine when they enter the country. Previously, travelers had to be quarantined for five days before they were allowed to travel. Tourists no longer have to take a rapid COVID-19 test when boarding a plane. 
Still, even with the lessening of COVID-19 restrictions, there are some things to consider when selecting a tour. Some areas of Iceland still have social distancing and mask requirements that you must follow to experience all the cultural sights.
Which regions of Iceland are better for Cultural Activity Tours?
Some regions of Iceland are better for cultural activity tours than others. Some of these regions are listed below.
Reykjavík

: Iceland's capital city is one of the best places for cultural tours because of how well-developed the city is. There are many more activities to partake in Reykjavík compared to other areas of Iceland.

Iceland's South Coast:

Southern Iceland also has better cultural activity tours because it contains Iceland's golden circle. The Golden Circle is a series of popular attractions and therefore has more opportunities for someone looking to absorb more of Iceland's culture.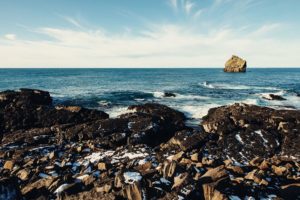 What are the Most Famous Cultural Activity Tours in Iceland?
There are many famous and popular cultural activity tours in Iceland. Some of the most famous cultural activity tours are listed below.
Reykjavík Food Walk:

One of Iceland's most reviewed and highly rated cultural tours. It gives guests an authentic taste of Icelandic cuisine, from fine dining to fun street food.

South Coast Full-Day Tour:

This tour is popular because it is inexpensive for a full-day tour and hits all the best sights on Iceland's south coast. Hotel pickup and drop-off are also included in this tour, and guests get to ride in luxury transport in the form of a Mercedes minibus.
What are the Best Cultural Activity Tours for Families?
Iceland has many fantastic cultural activity tours that are perfect for families. Some of the best family tours include:
Iceland Family Expedition:

An eight-day expedition designed explicitly for maximizing fun activities with families. It is popular with families because it has a light activity level and presents the stories of the culture of Iceland in a way that is fun for kids with plenty of activities.

Snaefellsnes, South Coast, and Northern Lights:

A five-day tour with a low physical barrier to enjoying some of Iceland's iconic sites. It is popular with families because of how safe the hiking adventures are for kids.

Iceland Cultural Walking Adventure:

A six-day adventure with many scenic views and cultural sights. It is an excellent tour for families because of the luxurious manor house hotel you stay at during the journey.

Whale Watching Reykjavik Tour:

A whale watching tour that is free and boasts a 90% success rate at finding whales. This is a popular tour with families because of how impressive whales are to children.
What are the Best Cultural Activity Tours for Couples?
Iceland cultural tours aren't just for large groups and families; there are several intimate activities for couples also. Some of the best couples' cultural tours are:
Romance Around Iceland:

A ten-day and nine-night tour filled with romantic landscapes and Icelandic cultural flavor. You can experience authentic gourmet Iceland cuisine, hot springs, glaciers, and black sand beaches. This tour is great for couples because it is private and perfect for honeymoons.

Getaway to Iceland:

A seven-day couples adventure getaway with beautiful sights and culture ripe for exploration. This is an excellent cultural tour for couples because it incorporates intimate activities like horseback riding.
What are the Most Recommended Iceland Cultural Activity Tours?
There are many Iceland cultural activity tours, almost too many. To narrow it down for you, some of the most recommended tours are listed below:
Golden Circle Tour:

A golden circle tour is essential to experiencing the culture of Iceland. There are so many activities and sights in the Golden Circle that it is recommended as a crash course for the culture in Iceland that has something fun to do no matter what interests you have.

Reykjavík City Tour:

Reykjavík is many people's first exposure to Iceland, and it has such a deep cultural experience it could be the focus of an entire trip. If you are looking for a smaller area tour, a Reykjavík tour is one of the best-recommended places to start.
What are the Most Dangerous Iceland Cultural Activity Tours?
The security of cultural activity tours is not always the safest. Without a personal travel agent planning your route out for you, there can be dangerous things in your route to contend with. For example, tours of Iceland's beaches can be dangerous because of the unpredictable nature of the large ice-cold waves that can sweep you up. The locals call them "sneaker waves." There are also many unstable icebergs in Iceland's glacier lagoons that you will want an expert to help you navigate safely.
What are the Most Luxury Iceland Cultural Activity Tours?
The most luxurious Iceland tour is the Fire & Ice private tour. It can cost upwards of $20,000 a person. It is so expensive because of the helicopter parts of the tour, as well as the luxury restaurants and accommodations on the trip.
What is the Price Range for Iceland Cultural Activity Tours?
The price range of Iceland's cultural activity tours can vary greatly. Depending on what you want to do and how long you want to stay, prices will vary. The season that you come to Iceland will also affect the cost. The most costly months are the summer months of June and July. The day cultural tours in Iceland will be the cheapest since they don't have to provide accommodations or food. Also, winter tours will generally be more affordable than other seasons because there is less tourism traffic, so that you will get better rates at hotels and shops.
What is the Cheapest Cultural Activity Tour in Iceland?
The two cheapest cultural activity tours are the Reykjavík Whale Watching tour and the Reykjavík Food Walking Tour. These tours are more affordable because they only last a few hours and are located in the easily accessible Iceland capital.
What are the Rules for Iceland Cultural Activity Tours?
To ensure travelers are safe, several rules are vital for you to follow while in Iceland. Four of the rules for Iceland Cultural Activity Tours are listed below:
Lookout for Weather Conditions:

This is an essential rule because Iceland often gets heavy rain and snow. These conditions can make travel around Iceland unsafe, and tours will usually be canceled out of caution.

Beware of Narrow Roads:

Iceland's roads can become narrow and windy, so care should be taken while driving, especially if you are driving.

Preplan Accommodations:

Iceland hotels often fill up quickly during the summer. For this reason, you should ensure your accommodations are reserved before departing for Iceland.

Dress Appropriately:

  The conditions in different regions of Iceland can sometimes be treacherous, so proper dress is essential to stay safe. Some attractions can be slippery, so make sure you wear adequate footwear. Also, the weather can be cold in some places, even during warmer months.
Is taking photographs allowed for Cultural Activity Tours?
Yes, taking photographs is generally allowed during cultural activity tours. In fact, many tours set aside time for photo shoots of different stops as part of their itinerary.
Do Tour Packages offer Photography for Cultural Activity Tours?
Yes, some tour packages offer photography where you get to travel to fantastic vantage points to get the most beautiful shots. Many of these tours take advantage of the gorgeous Iceland natural landscape or the night sky's northern lights to get travelers the best pictures for their time.
Is it allowed to use a snowmobile for Iceland Cultural Activity Tours?
Yes, although not many cultural activity tours use snowmobiles, there are a few that do. Snowmobiles can traverse some parts of Iceland, and several multi-day snowmobile tours have you traveling across different cultural spots by snowmobile. Most cultural tours use a private bus or vehicle instead of a snowmobile. Many cultural tours have more than ten people, making a snowmobile tour difficult.
Are Iceland Cultural Activity Tours safe from COVID-19?
Yes, Iceland cultural activity tours are generally safe from COVID-19. Iceland strictly adheres to COVID-19 guidelines and best policies. These policies include temperature checks for tour guides, mandatory masking, social distancing, and regular hand sanitizer stations. If you are worried about COVID-19, Iceland is one of the safest tourist locations for this reason. The population of many of Iceland's cities is also small compared to cities in other countries, so crowds are less dangerous to the spread of COVID-19 overall.
Is Cultural Activities in Iceland alone allowed?
Yes, cultural activities are allowed to be experienced alone in Iceland. Most cultural activity tours will require you to join a group, but many tours with guides can be booked privately for one individual. Also, some tours are called "self-guided" tours, where individuals are given the tools they need to go on a tour without anyone directly guiding them. If you want to experience Iceland alone, this will save on your traveling budget. However, Iceland has some dangerous areas that require solid preparation, physical fitness, and proper equipment. If you are trying to experience Iceland's cultural activities alone, there will be some cultural activities you will simply be unable to participate in for these reasons.
Is it Allowed to bring Food to the Iceland Cultural Activity Tours?
It is sometimes allowed to bring food to Iceland cultural tours. Most of the tours prefer that you only eat food at designated lunch break areas or will provide the food for you, so you don't need to carry it around. Some cultural activities occur in indoor places like museums that will restrict guests from bringing in their own food. Still, since many day tours do not provide lunch or food for their guests, they will often encourage and allow guests to bring their own food they can eat during the trip as long as it doesn't distract other tour group members from enjoying the tour.
What are the Best Sessions for Iceland Cultural Activity Tours by Month?
While Iceland offers cultural tour activities during all times of the year, certain times are better than others. Some of the best sessions for Iceland include:
May-August:

This is one of the best times to come to Iceland because the weather is better, and there are generally more types of activities you can do and places you can visit. One downside is that it can be more crowded and harder to find a place to stay.
November-January:

If you want a more intimate cultural experience, then the holiday time in Iceland is another excellent time to visit. There are fewer tourists to compete within the winter, and you can get a better view of the Northern Lights.
What is the Average Duration of Iceland Cultural Activity Tours?
The average duration of cultural activity tours is shorter than other types of tours in Iceland. Many cultural activity tours will only last a few hours. Still, some cultural activity tours are multi-day events that will take you across multiple cultural activities over several cities.  Meanwhile, the average duration of a cultural activity day tour is 3 hours, while the average duration of a multi-day cultural activity tour is six days. The average cost per day for a cultural activity tour is around $100 a day. Some of the more expensive tours can cost as much as $400 a day because of the cost of accommodations and food.
Where do the Iceland Cultural Activity Tours start?
When you get to Iceland, there are a few places where cultural activity tours will often start. Some of these places include:
Reykjavik

: Because Reykjavik is Iceland's capital city with a large airport, many cultural activity tours will start here.

Keflavík:

This is another place activity tours will commonly originate from because it is more heavily populated than other Icelandic towns and has its own international airport, the largest airport in Iceland.
Are Iceland Cultural Activity Tours hard to Finish?
No, cultural activity tours in Iceland are generally not hard to finish. The difficulty of an Iceland cultural tour is generally not too great, as many tours do not require physical ability or expert mobility. Many cultural tours are wheelchair accessible and fit for all ages. However, some tours that travel further off the beaten path can present a decent degree of difficulty, particularly if you are exploring a cultural point in nature that can not be accessed from the road. You should research the requirements for each cultural tour to ensure you can complete them.
What to know about Cultural Activity Tours in Iceland?
There are a few things you should know about the cultural activities in Iceland. There are hundreds of cultural activities that are offered year-round in Iceland. The oldest cultural activity in Iceland may be visiting Kaffivagninn, Iceland's oldest restaurant. Another interesting fact is that over 500,000 people visit Iceland yearly to participate in cultural activities.
There are also several cultural activities that people are forbidden to do in Iceland. Many tourists try to climb icebergs and volcanoes, but some of these locations are unsafe to explore. In particular, glacier lagoons are slippery and tend to break apart.
How many Cultural Activities does Iceland have?
Iceland has hundreds, if not thousands, of different cultural activities for visitors to explore. The long history and unique culture of other Icelandic towns create many activities for Iceland's tourists to experience and absorb.
What are the other Cultural Activities in Iceland Tours?
If you are looking for other cultural activities-type tours, Iceland has something for everyone. Some of these activities include:
Viking World:

A detailed cultural exhibit of Iceland features a 9th-century ship you can climb on.

The Settlement Exhibition:

A museum where you are guided on a tour of one of the first houses discovered in Iceland and other archeological finds.

Whales of Iceland:

An educational tour of different whale species that have been discovered in Iceland's waters throughout history.

The Culture House:

A national museum tour that houses a collection of culturally relevant Iceland exhibits.

The Saga Museum:

A cultural tour displaying life-like people from Iceland's history. Guests can also put on Viking costumes while they explore the museum.

Ljosafoss Power Station:

This is the oldest power station in Iceland. It has exhibits about energy generation and the development of the power grid. It has a lot of fun interactive elements that make it great to bring kids.