With respect to location, geography, and experience, there's a sense in which Iceland is literally out of this world.
Nature adorned her extravagantly, almost wastefully, with some of her choicest treasures.
A nerve-calming landscape dotted at every turn with such incredible wonders as her effusive hot springs, sparkling streams, rugged hills, and rainbow-coloured waterfalls, can all conspire to gift you an experience of a lifetime.
Yet if you plan to visit iceland, some automobile means of transport must feature in your plans and preparations. You can't walk on foot like the ancient bedouins and the age of camel caravans is all gone by.
You'll need a vehicle and chances are, you'll have to rent a car. Unless of course, you want to use a private jet like Beyonce and Jay Z did—when the celebrity couple visited Iceland in 2014 to celebrate Jay-Z's 45th birthday.
Why You'll Need To Rent a Car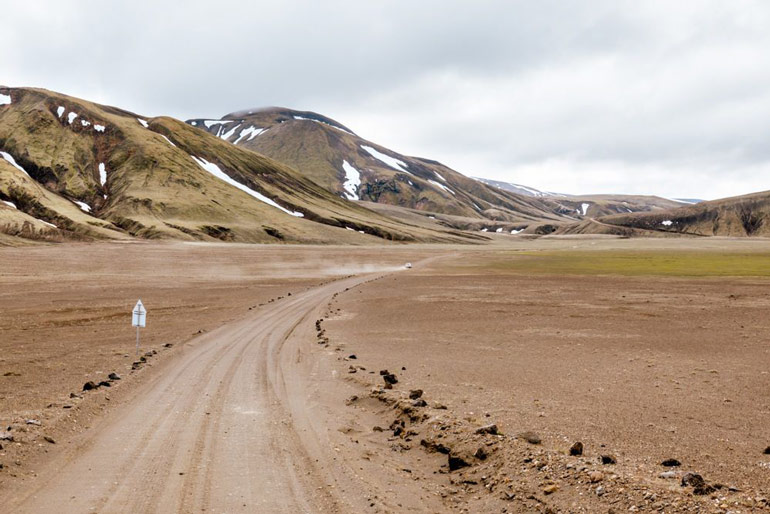 If you are looking strictly at affordability, then of course a bus tour beats a rental car handsomely.
A one-way bus ticket to, for instance, Gullfoss, to see the world-famous waterfall, will cost you about $50. On the other hand, renting a car will set you back about $70 before factoring in the cost of fuel, which in Iceland, isn't exactly cheap.
Within the capital Reykjavík, a single bus ticket is about $4 and the price is halved for seniors and children.
Bus tours are also hassle-free. You don't have to keep a map and worry about getting lost in the middle of nowhere. You also don't have to worry about traffic signs and a plethora of other traffic laws and regulations that you struggle wrapping your head around. You simply pay the buck, then rest your back.
You can even afford to catch a nap.
The weather also will not be your concern. Someone will take care of her trickery.
But bus tours have their downsides.
The main downside of bus tours is that they come with the inconvenience of rigid, inflexible schedules. You may still be happily gliding inside an ice cave, then you're told it's time to move on. You'll abruptly suspend your fun moment and run inside the bus.
Hitchhiking may also look cheap and worthwhile but you'd be crazy to entirely plan your trip around it.
Therefore, for an enjoyable, unrushed experience, rental cars are your best bet.
Yet there are crucial factors to consider before renting a car in this beautiful Scandinavian country.
Rental Cars: Important Factors To Consider Before You Rent a Car in Iceland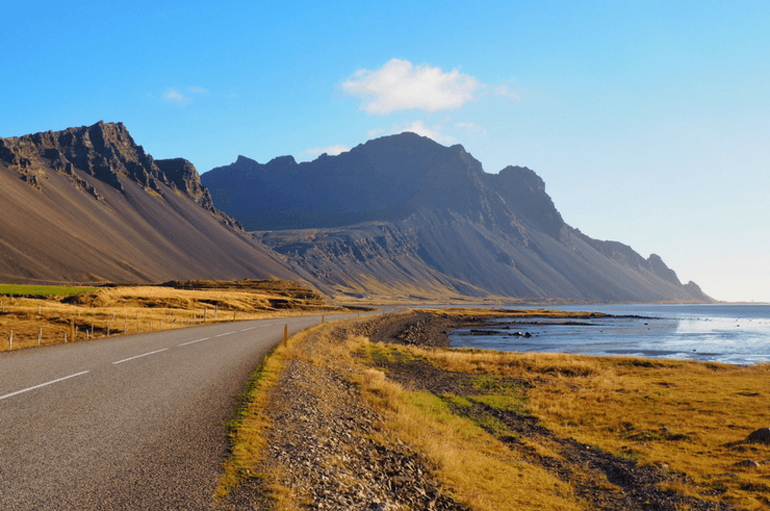 Before you cruise down Iceland's roads, rental cars will give you a premium experience if you get yourself acquainted with certain must-know factors. This is because, for a car rental, Iceland is unique in various ways.
Let's take you through some of these car rental essentials.
Rental Car Rules and Regulations
Before you rent a car and get blown away by Iceland, you'll need to know some road rules that'll make your life easier as you cruise down Iceland's roads.
Valid Driver's License
To rent a car in Iceland, you must have had a valid driver's license for at least 12 months. You must have also celebrated your 20th birthday. However, you'll have to clock 23 if you want to rent a 4-wheel-drive vehicle.
Youth comes with another additional cost. Some car rentals in Iceland charge what they call a "young driver fee" for those who are under 25 years of age.
Speed Limits
In Iceland, you'll have to lower your expectations, that is, if you like the thrill of adrenaline-inducing speed levels. Iceland's speed limits are low—lower than many countries in Europe.
| | |
| --- | --- |
| Type of Road | Maximum Speed Limit (km/hr) |
| Paved highways | 90 |
| Gravel road | 80 |
| Within towns and cities | 50 |
You could compare these, with, for example, Poland, which has a car speed limit of 140km/h on motorways.
And you'll have to watch these speed levels carefully. Traffic fines are above the roof in Iceland, going up to $460.
Also, F- roads are off-limits. Unless you have a 4-wheel-drive.
One more thing: when driving a car in Iceland, you have to keep your headlights on even if the day is lit and illuminated by the brightest of mid-day suns.
Factors To Consider In Evaluating Iceland Car Rental Companies.
There are some fees and other logistics that you should be aware of.
Car Rental Insurance
Aside from the car hire fees, Iceland rental car industry has rental car companies that offer separate insurance policies as part and parcel of car rental fees.
Depending on how a particular car rental company deals with the issue of insurance, car hire charges, are, in many cases, more than meets the eye.

Regardless of the number of additional insurance policies and charges that your rental car company is offering(and perhaps charging), you should know that only two are a must-have: Collision Damage Waiver(CDW) and Gravel Protection (GP) Insurance.
While you may not need gravel protection insurance in downtown Reykjavik, you need it if you'll be driving on the ring road or exploring Iceland's highlands.
Above all, read the fine print. The devil, as they say, is in the details.
Best Type of Rental Car To Choose in Iceland
Iceland car rental agencies offer various types of cars. If you can't afford a 4-wheel-drive vehicle or an SUV, don't freak out. Many roads in Iceland are easily accessible by small 2-wheel drive cars. Even gravel roads are generally well maintained.
Campervans are also popular with Iceland visitors and car rental agencies.
And they can be cheap.
Especially if you use them for sleeping at night. At about $130 per day, this could be much cheaper than hotel charges, considering that you've also had the car for an entire day's travels.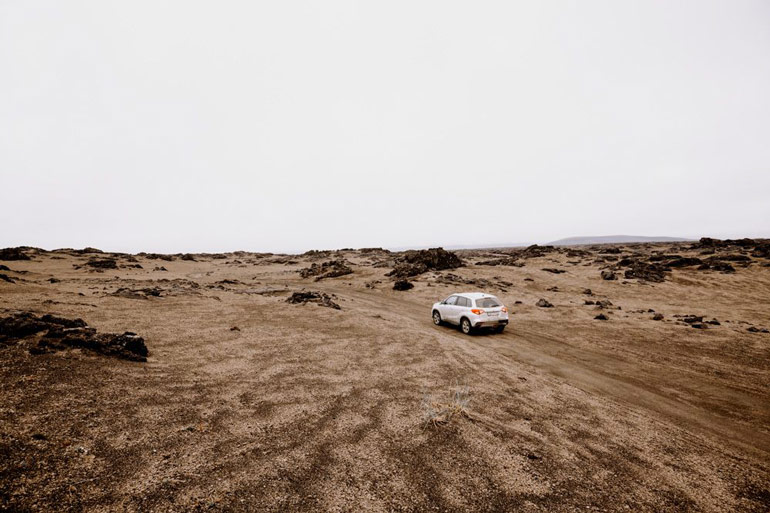 Finding The Best Car Rental Company
There are many Iceland car rental agencies and picking the best Iceland car rental can be puzzling and perplexing.
However, Iceland car rental agencies are mainly different with regards to what they offer, their prices, and perhaps more importantly, their national network.
The best advice is to go with an Iceland car rental agency that has a significant presence in the country.
If you choose a briefcase company in some tiny, dingy office exclusively in the capital, your rental car experience may leave you with a bitter taste in the mouth.
For instance, if you get stuck somewhere in the northern mountains, you'd want a company that has a nearby local presence.
The Best Car Rental Locations in Iceland
Car rental locations are spread out in Iceland, especially in the major towns. If you are an international visitor and you intend to use rental cars, then you're better off with car rentals located at the capital city of Reykjavik or the Keflavik International Airport.
This is because it'll be easier to pick up your car on arrival or drop it off on your departure—all at your own pace.
Make sure the location of your rental cars is at your convenience.
For more about car hire in Iceland, feel free to go through our informative analysis of The Best Iceland Tour Companies.
For a car rental, Iceland is a mixed bag. Getting well informed will ensure that you don't burn your fingers.
Featured Image from: Flickr by Alex Berger