Do you want to know the best tour companies in Iceland?
If yes, this is the perfect place.
To make this guide complete, we've asked 3 of Iceland's most reputable guides so that we can tell you the best tour companies in Iceland in 2020.
Today we'll take a look at the best tour companies in Iceland 
We'll also tell you the best tours that these companies offer, so you can choose the one which will satisfy your personal needs.
So take a look at the content table which we've prepared especially for you.
What are the best tours in Iceland?
 9. Small-Group Golden Circle Tour and Secret Lagoon Visit from Reykjavik
8. Inside the Volcano: Small Group Thrihnukagigur Hike and Tour from Reykjavik
7. Golden Circle & Snorkeling in Silfra From Reykjavík with Free Photos
6. Iceland 8 day tour and photography workshop
5. Guided Full-Day Tour of Iceland's South Coast from Reykjavik
4. Snæfellsnes: Hidden Gem of the West Small-Group Day Trip from Reykjavik
3. Northern Lights Small-Group Minibus Tour from Reykjavik
2. South Coast: Fire & Ice | Glacier Hike, LAVA, Waterfalls & Black Sand Beach
1. 1hr ATV Adventure & Helicopter Adventure Combination Tour from Reykjavik
Is it best to pre-book tours in Iceland?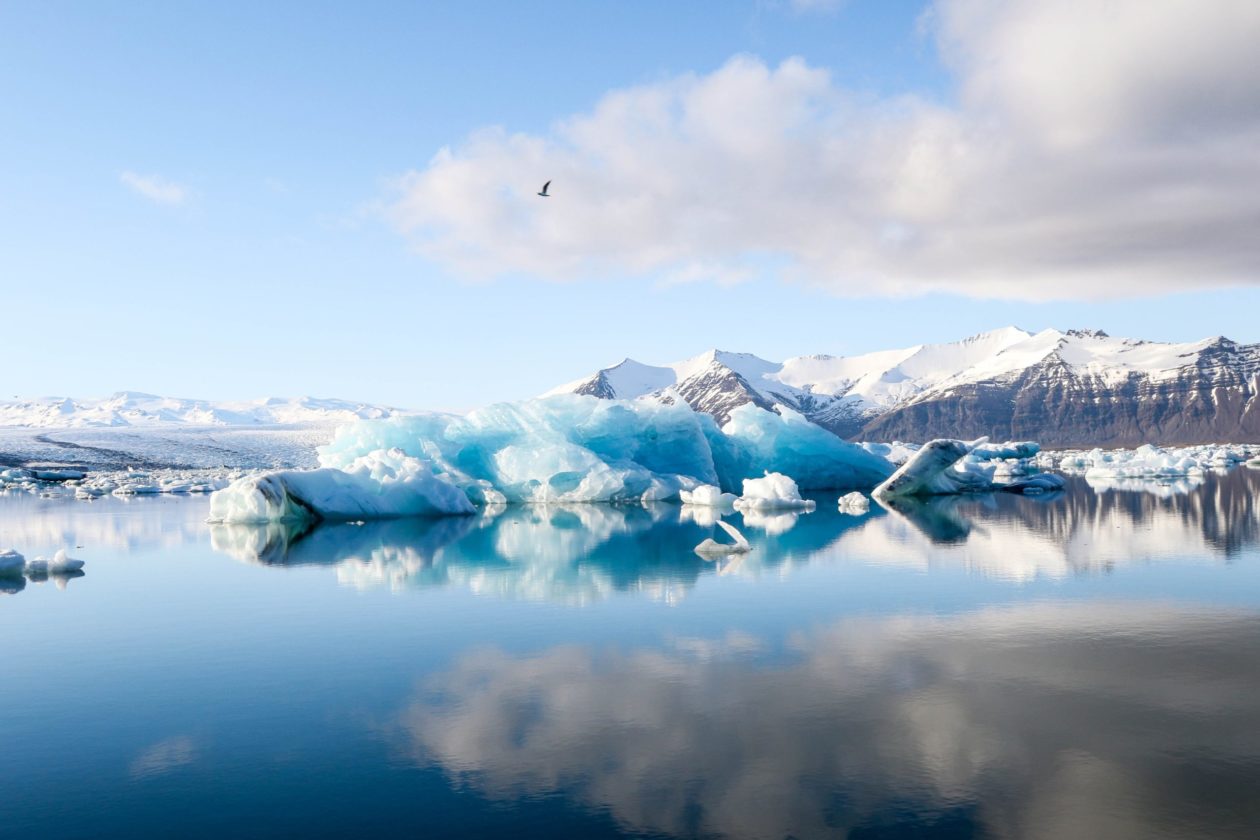 There are plenty of tour operators who offer fantastic multiday and private tour adventure trips that focus on particular areas of the country.
They offer a whole range of excellent activities, such as the super jeep tours that can be very helpful to bring you to one of the most beautiful waterfalls in the world or the impressive glaciers of the South Coast.
So after you read this guide, maybe you'll find some well-fitting tour for you.
Once you choose the best match for you, you can book it just like you're booking the hotel.
Our expert advice is to book your tour at least two, three weeks before the trip.
The reason behind our advice is that during the high season there's a bunch of tourists that want to visit the same tour and regions.
What's the best season to visit Iceland?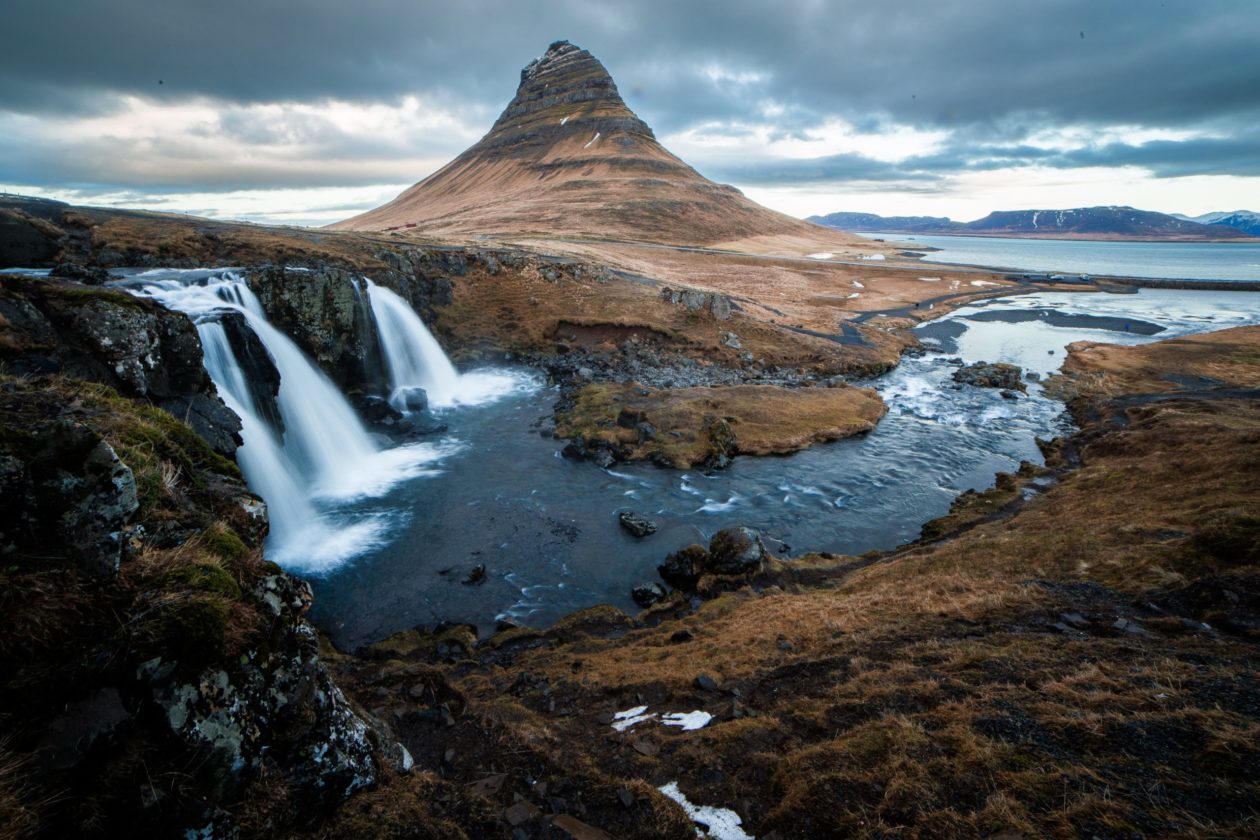 The Best time to visit Iceland is from May to August.
During these months, the temperatures are pleasant, and the days are long. 
However, during this time is the high travel season, so the flights, tours, and hotels should be booked earlier. 
If you've missed the high season, April and September are no way inferior to the months above. 
Read Also: Best Time To Visit Iceland
Which is the best glacier tour in Iceland?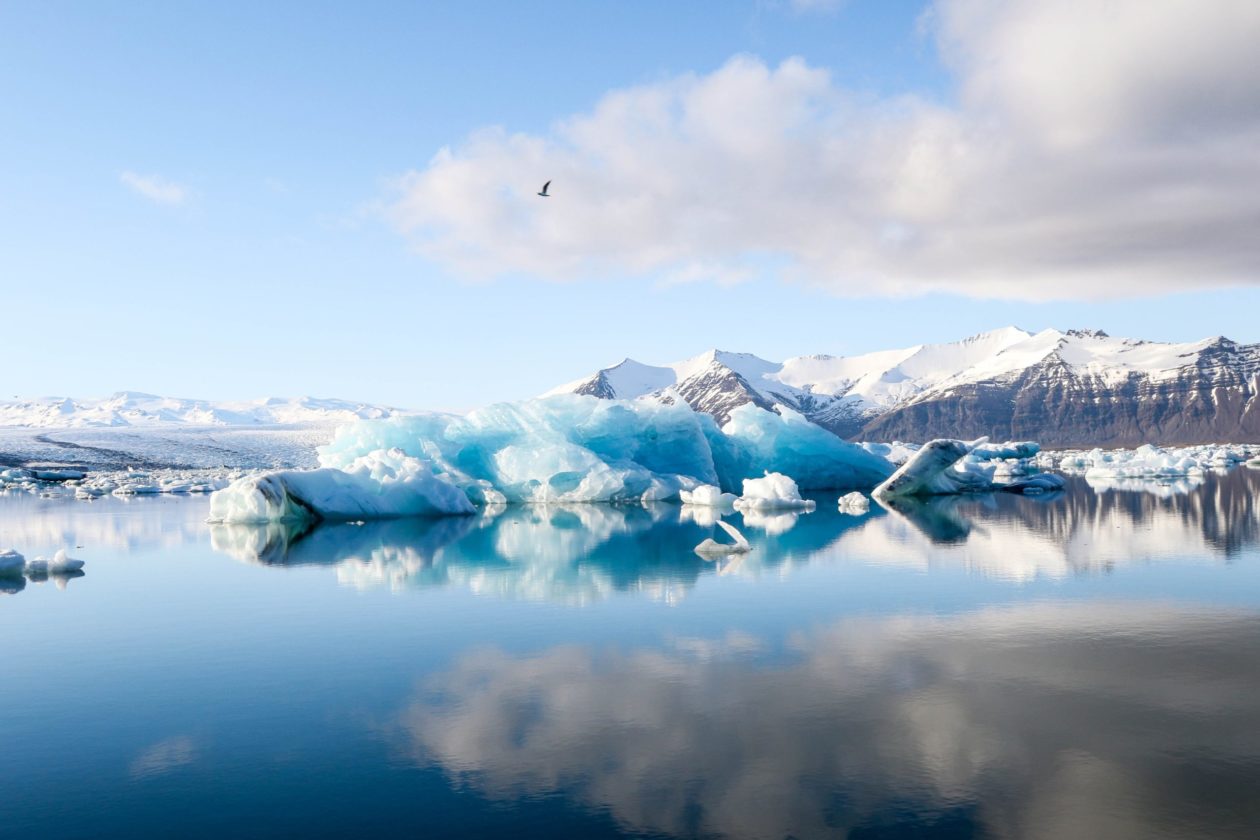 If you already know which is your favorite type of tour and you're thing about booking an Iceland glacier tour, then you need to read this part of our guide.
There are a bunch of Iceland glacier tour operators offering many Iceland tours going through glaciers, and not every tour is the same.
So when you're planning your trip to Iceland, it's very important for you to consider all of the different glacier tours in Iceland that are out there and find the best match for you and your friends.
Maybe you want a hiking tour, or go into a glacier or just climb it?
Or You're looking for private tour options?
Don't waste time and check this out…
Our top 5 best glacier tours in Iceland and find the best option for your personal needs…
1. Southern Iceland Glaciers, Waterfalls and Beaches Day Tour
2. Glacier Snowmobiling and Ice Cave Tour from Reykjavik
3. Into the Glacier: Langjökull Glacier Ice Cave Tour from Húsafell
4. Glacier Hike and South Iceland Sightseeing from Reykjavik
5. Icelandic Sagas and Glacier Cave Private Tour from Reykjavik
#Iceland Travel #Tour Iceland #Trips Iceland
Iceland is just a unique country and is popular with its many natural phenomenons and tourist spots to show…
The country can brag with one of the most interesting natural phenomenons called Northern Lights or Aurora Borealis, which can be seen in many tours organized by the companies in this guide.
On the other hand, Iceland has a bunch of beautiful waterfalls with the height of a skyscraper, rock cliffs, lava fields covered in moss, the famous Blue Lagoon, and much more.
However, Iceland is not that easy to get around, especially during the wintertime, when many bus routes shut down because of the weather.
So one of the best ways to solve this problem is by joining an organized guide tour.
The tour guides are equipped with 4×4 jeeps and local knowledge to help you see the best sightseeing and make the most of your day.
Best Iceland Tour Companies
Here's a list of the best tour companies in Iceland which offer everything…
They're not the cheapest ones, but the ones below are the ones that provide incredible experiences at the right price.
Arctic Adventures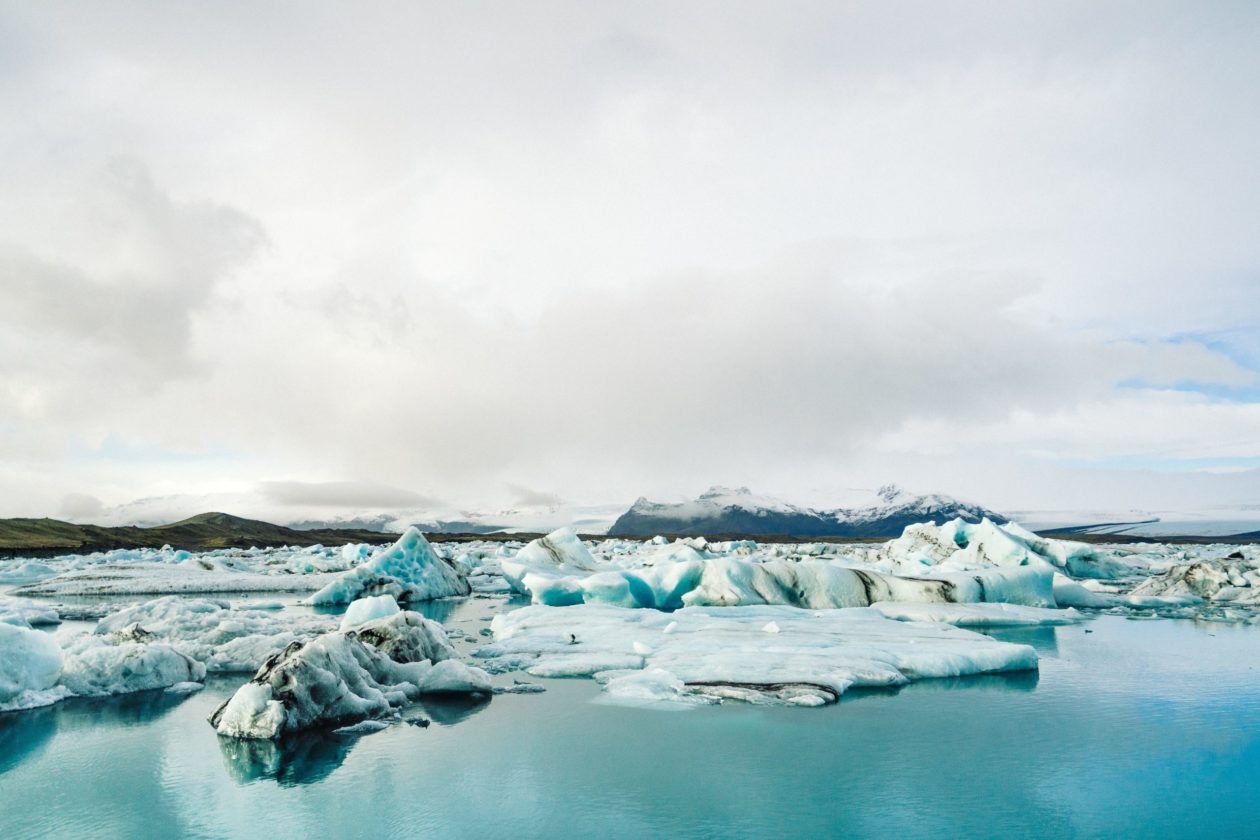 Arctic Adventures is well-known for being one of the best players in the Iceland tour market these days, according to the reviews of people from all around the globe.
They offer a big amount of multiday and one-day tours as well as helping you out with self-drive tour arrangements.
Their one-day guide tour options are including all the main sightseeings of Iceland such as the Golden Circle route, ice caves, glacier tours, snorkeling, the Geysir hot springs, the famous Golden Circle route leading to Thingvellir National Park, and last but not least the Gullfoss Waterfall.
What's more, the Golden Circle is famous for being one of the filming locations of the famous movie "Game of Thrones."
The price range for the Arctic Adventures' full-day trips is from $100 to $160, depending on the need for equipment.
—->  Click here if you want to learn more about Arctic Adventures!
Intrepid Travel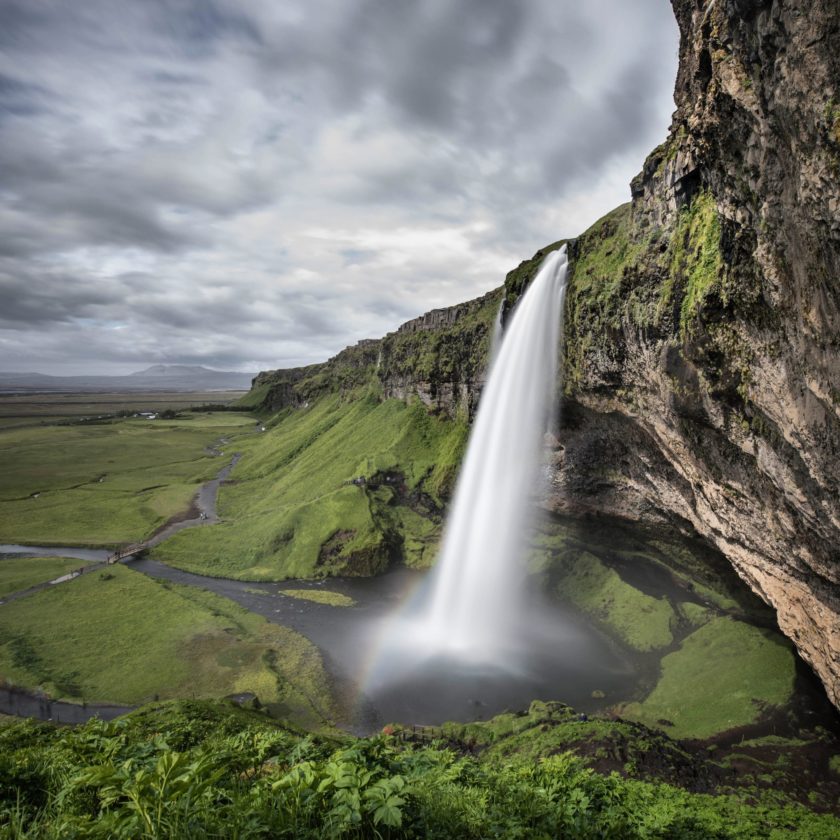 Intrepid Travel is one of the best tour companies which is always offering a solid amount of packages like day trips and many Iceland tours.
They are using local guides and small groups, during their tour of Iceland so they don't rush you from sight to sight.
They are offering a big number of options in Iceland, such as the classic Ring Road trip.
For instance, during the Ring Road trip, you'll get to know some of the best-known sights…
…Including the volcanic lake at Mývatn in the north and the glacier lagoon at Jökulsárlón.
Do you love "Game of Thrones"?
An interesting fact about this tour of Iceland is that the glacier lagoon at JJökulsárlón is one of the filming locations of the famous movie "Game of Thrones."
One of the most interesting tours is called "One Week Camping in Iceland," including the Hvolsvollur Valley in the Golden circle and many other sightseeings along the south coast of Iceland.
The prices are reasonable, with tours starting at $1,000.
—->  So click here to learn more about Intrepid Travel tours click here.
Ride with Locals
Ride with Locals is one of the most famous tour companies offering motorcycle Iceland tours.
This tour company is the one that will take you to the middle of nowhere and let you explore the best places you wouldn't access any other way.
You'll see craters, volcanoes, and mountains that only a few visitors to Iceland can do during their day tours.
There's only one thing you can be sure about, and its that your experience in Iceland will be particularly unique.
The trips of the tour company last between 3 days and a week generally heading to the inland of the country.
However, there are parts of the tours that let you see the coast like most tours.
The company is equipped with motorcycles Husqvarna 701 and KTM 690R, which are one of the best dual sport bikes you can take.
That's not all of the guides here are really experienced with riding through Iceland's highlands.
One of the four types is uses sleeping bags in the mountain huts for accommodation, including all the meals.
This is the big difference between the normal tours and Ride with Local's one because the others are including hotel stays and breakfast.
The cost range is between about $2,800 and $5,000, which includes the hire and fuel of the motorbike, depending on the length of the trip.
—-> Click here to learn more about Ride with Locals!
 

Follow Me – Free Walking Tour Reykjavik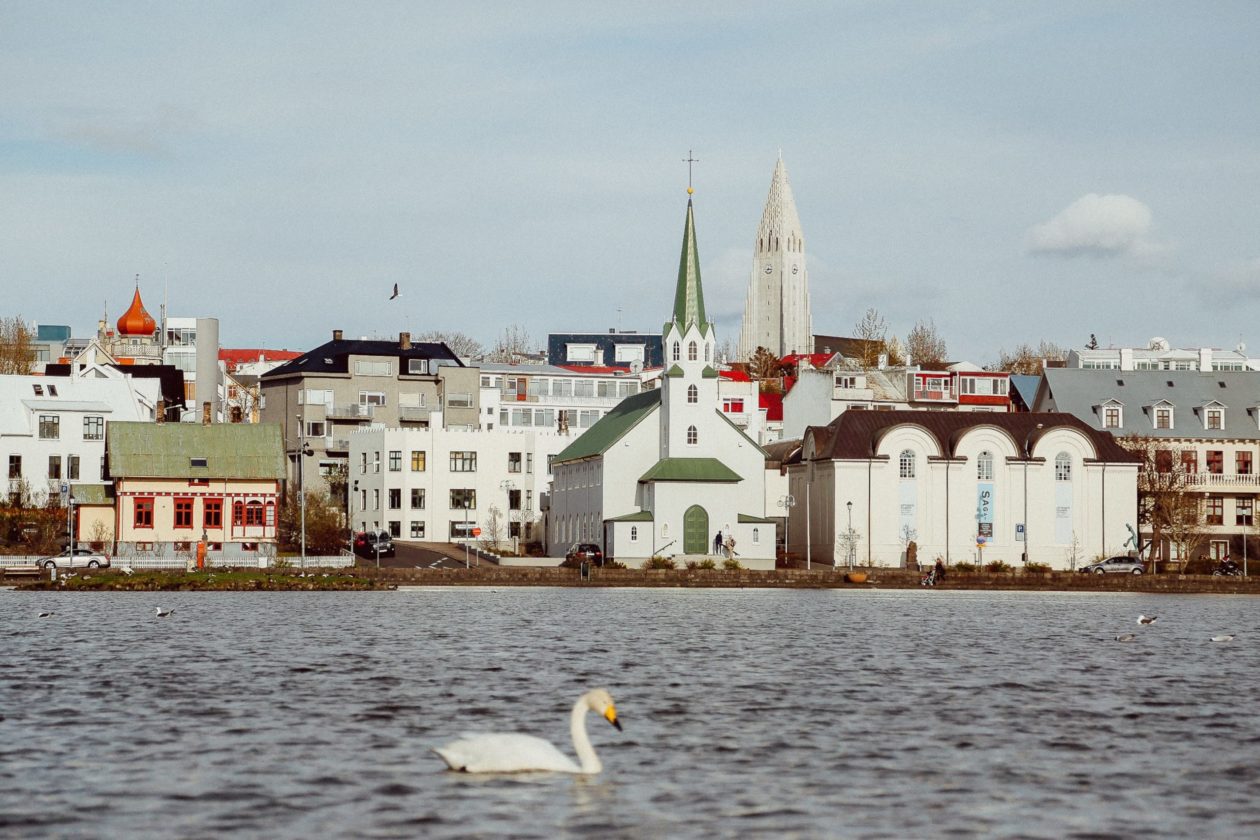 Follow Me is the tour company that can give you a very good overview of Iceland's capital-Reykjavik on its 90-minute day trip.
A free walking tour is one of the best ways to introduce yourself to a new city, so the tour company runs 3 city walking tours a day during the peak season, which is starting in June to the end of September.
The walking tours around Reykjavik are running since 2012, and the guides are all local entertainers and comedians.
They love the city and have the desire to make you laugh while you're exploring the city.
They will give you great pieces of advice for saving money because Iceland is well-known for being one of the most expensive countries in Europe.
On the other hand, that's not all they'll also show you some of the more overlooked parts of the town.
Most guests of these free walking tours like to tip the guides if they feel that the tour was worth at the and.
—-> Click here to learn more about Follow Me – Free Walking Tour Reykjavik!
Trek Iceland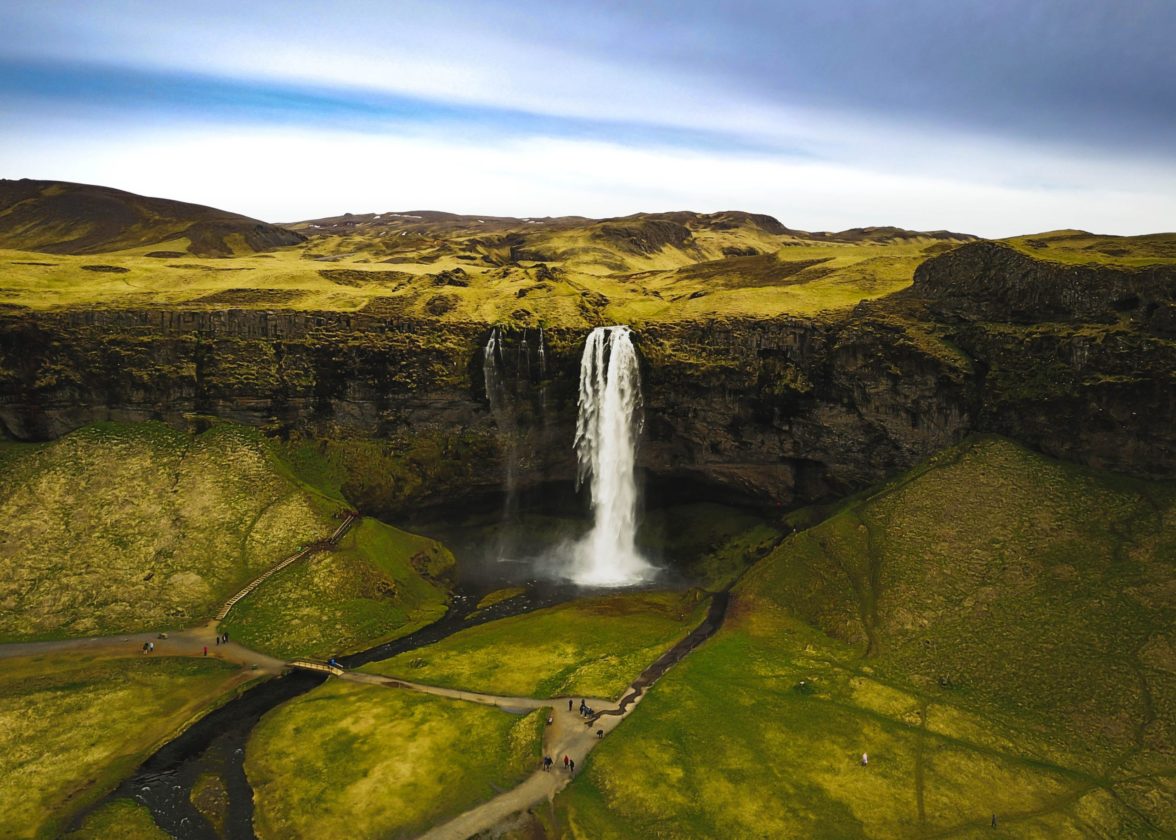 Trek Iceland specializes in outdoor activities like trekking and hiking tours in Iceland and offers a variety of trips which are ranging from half-day ice cave tours to and eight-day trek on the Laugavegur Trail.
If you're a solo traveler in Iceland, they offer exclusive tour trips for solo travelers, which are a great way to get to know a bunch of like-minded people.
The company also gives you the opportunities for challenging experiences like tours for experienced climbers and hikers that lead you to Iceland's hghest mountain, Hvannadalshnúkur.
The tour is also including glacier hiking, which can take around 12-15 hours, so it's not for fainthearted.
The prices of Trek Iceland's are normally lower than the other well-known tour companies.
The prices for single-day trips are starting from just over $100, followed by the multiday trips which are in the range of $400 for two days up to $1,800 for weeklong treks.
—-> Click here to learn more about Trek Iceland!
Extreme Iceland
Extreme Iceland is also a company that offers some adventurous Iceland tours, ice cave tours, river rafting, glacier hiking, and snorkeling.
The tour groups are going through the well-known Jökulsárlón glacier lagoon and the Vatnajökull glacier ice cave located at Jökulsárlón national park.
There is also a guided tour through the Langjökull ice cave, which is going through the world's largest ice tunnel to reach the starting point.
What's more Extreme Iceland also runs many different weeklong trips which are covering much of the country.
There are also more adventurous activities as optional extras.
If you're a budget traveler, the company runs tours in its famous "Big Bus," which include Golden Circle tours for only around $56 or longer day trips to the west starting at $120.
Extreme Iceland is also offering multiday tours which are competitively priced.
For instance, a six-day Laugavegur trail trip with dormitory-style huts runs around $1,500.
—-> Click here to learn more about Extreme Iceland!
Icelandic Mountains Guides
Icelandic Mountain Guides are one of the companies focused on the true tours in Iceland that offer adventure travel.
For more than 25 years of traveling, with very small groups, they are concentrating on the best quality.
The multiday tours in Iceland of the company include more unique routes, like a five-day backpacking trek from Núpsstaðaskógur to Skaftafell.
However, there is also a ten-day expedition going across the Highlands, starting from the northern town of Akureyri.
The longer trips will cost you around $4,000.
They are also running many one-day tours with glacier walkings, and ice caves walk experiences, leaving from Reykjavík.
There are also similar one-day adventures on the Sólheimajökull glacier, which is located in National Park on the south coast, so if you're in that area at the same time, you can meet them there.
The price for their half-day and one-day tours is generally higher than other companies starting from $100 and going up for a half-day excursions.
Having said that in the price for the tours is often included the special equipment or ride on snowmobiles or quad bikes.
—-> Click here to learn more about Icelandic Mountains Guides!
Topdeck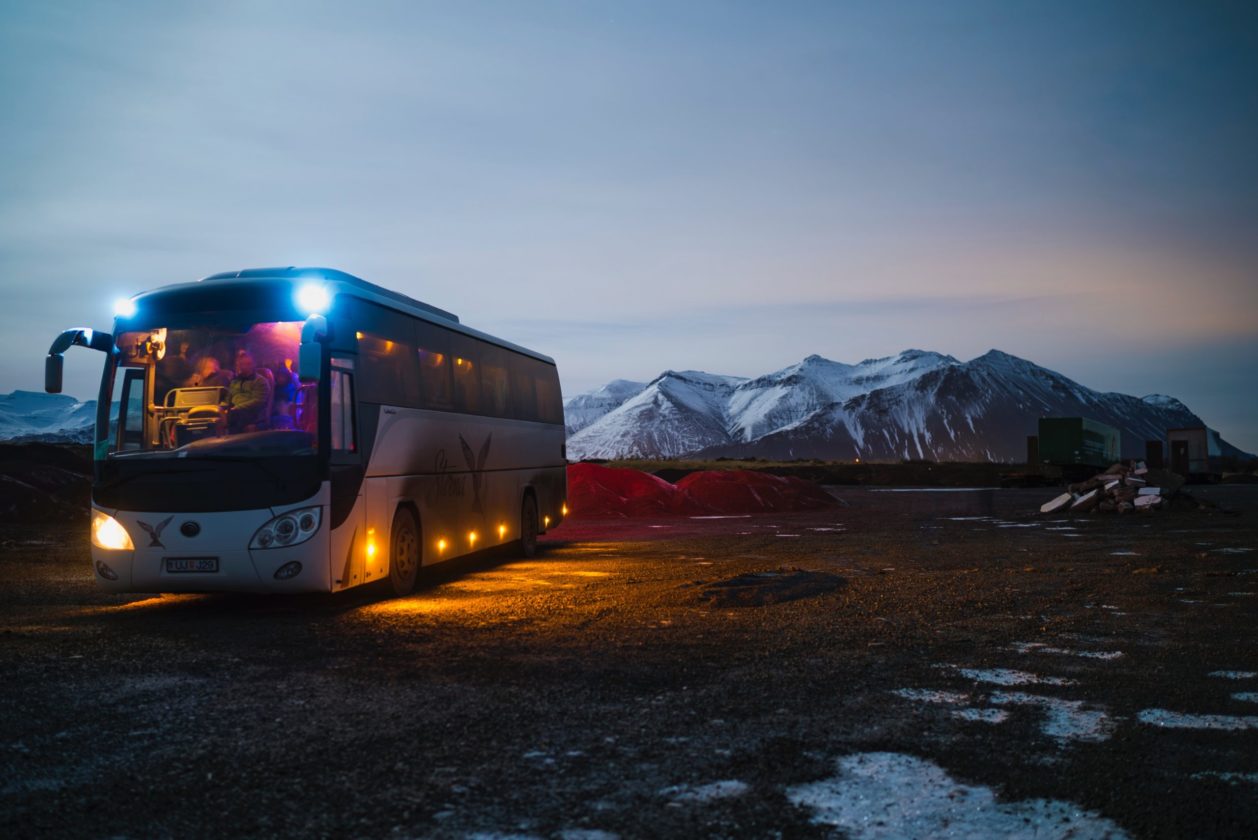 Topdeck is a company that strives to ship perspectives to learn new things and make a difference in Iceland tours.
They make epic group trips, which are their passion and would love to inspire young people to go through life-changing travel experiences.
The company has over 46 years of experience to make your travel dreams a reality, so you can be sure that they know what works and what doesn't.
They offer a variety of tours which give you the needed comfort and value from money, starting at around $900.
The tours are going through Iceland's collection of glaciers, geysers, fjords, and waterfalls.
Watching all of these natural phenomenons is combined with some of the most authentic cuisine and fresh seafood.
—-> Click here to learn more about Topdeck guides.
GJ Travel Iceland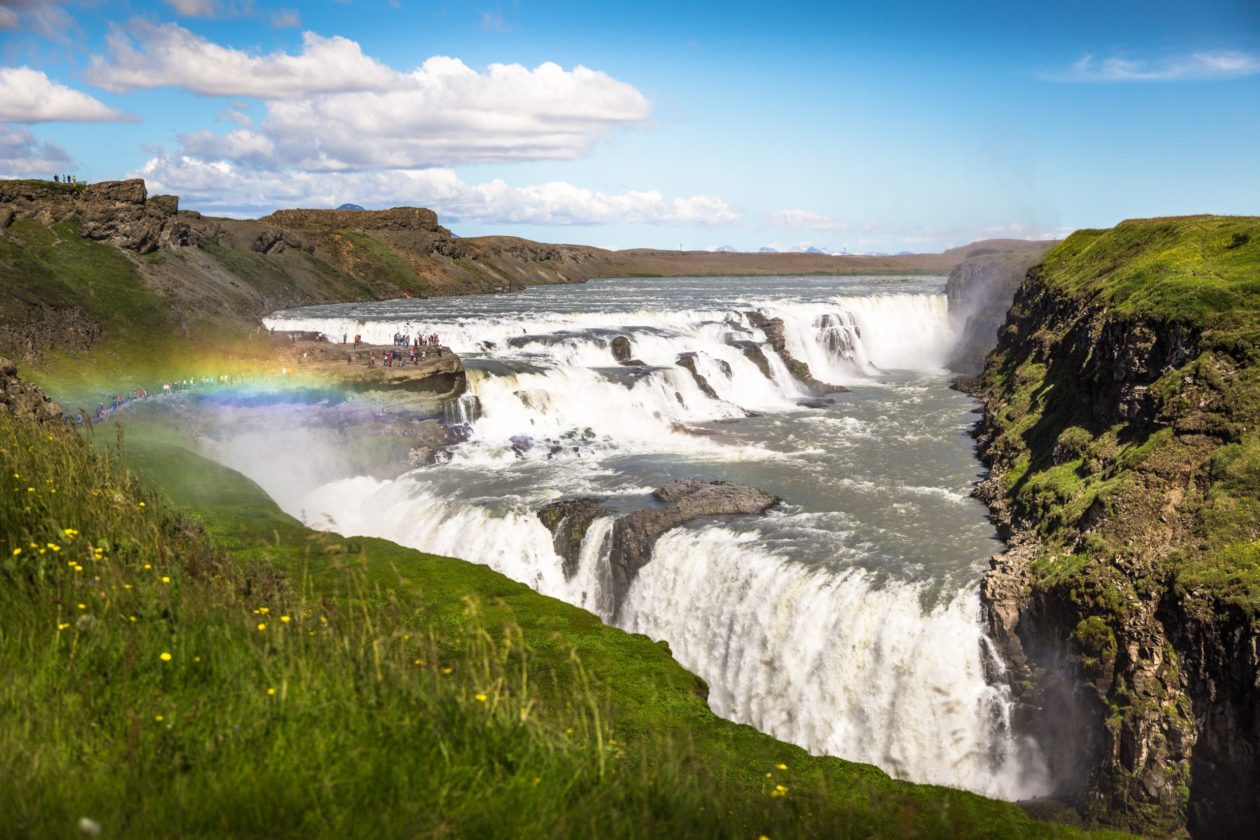 GJ Travel is a tour operator company with more than 85 years of history, and it's has hosted travelers from all around the globe.
Many people, together with their families, have experienced not only the beautiful and unique nature of Iceland visiting its tours in Iceland but also its historical traditions.
There's a dedicated team that never loses sight of the "personal touch" of every traveler.
They work hard to ensure that every time they give the most interesting and amazing itineraries to provide the personal needs of every keen tourist fully.
They are equipped with a wide range of buses in sizes from 16 to 69 seats.
Furthermore, they have a number of high clearance buses, which are four wheels drive, which is perfect for Highland travel.
On every bus, there is free Wi-Fi, so you can easily chat or video call with your loved ones and post some of the captured moments during the trip.
The company is offering scheduled and private tours going through amazing itineraries created by experienced Icelandic guides.
There are many different tours for "special interest" for groups keen on geology, bird watching or photography.
Moreover, there are school trips and well organized natural history and walking tours.
All accommodation and transportation are included in the price. The accommodation type is depending on the type of tour you've chosen.
 For instance, it can be a farmhouse, camping, or hotels.
There's one thing you can be sure about…
…And it's that no matter what type of tour you choose, there'll always be a professional guide to show you everything you need to know about the exact destination.
The prices are between $1,500 to $5000, depending on the tour length and type.
The more expensive tours can be part of the National Geography family journeys, which is a clear sign of high quality.
—-> Click here to learn more about GJ Travel guides.
On The Go Tours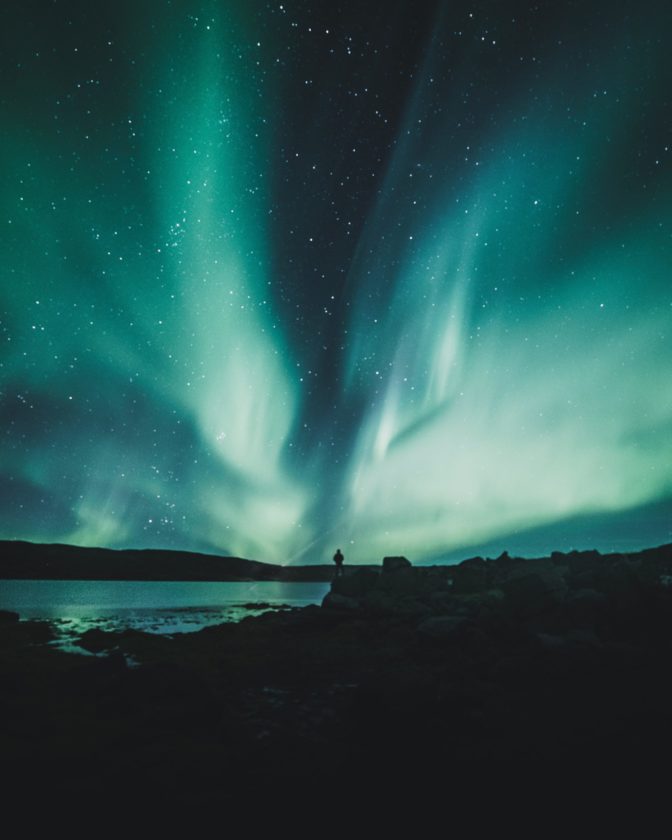 On The Go, Tours offers Iceland's top bucket lists and Iceland tours, and it's not hard to see why.
With their tours, you'll be able to enjoy the rumbling volcanoes, the thundering waterfalls, inviting hot springs, and the lively geysers.
As you know, Iceland is like nowhere else on Earth.
Iceland is home to one of the most incredible natural phenomena called the Northern Lights, which enough to entice many travelers here.
While walking around the volcanoes and mountains and glaciers, you'll be able to feel how powerful nature really is.
The company unites you with other like-minded travelers who are ready to uncover new sites.
Above all, you'll be in safe hands with their experienced English-speaking guides.
They know Iceland very well and will give you the best tips while showing you the best which can be seen there like nobody else.