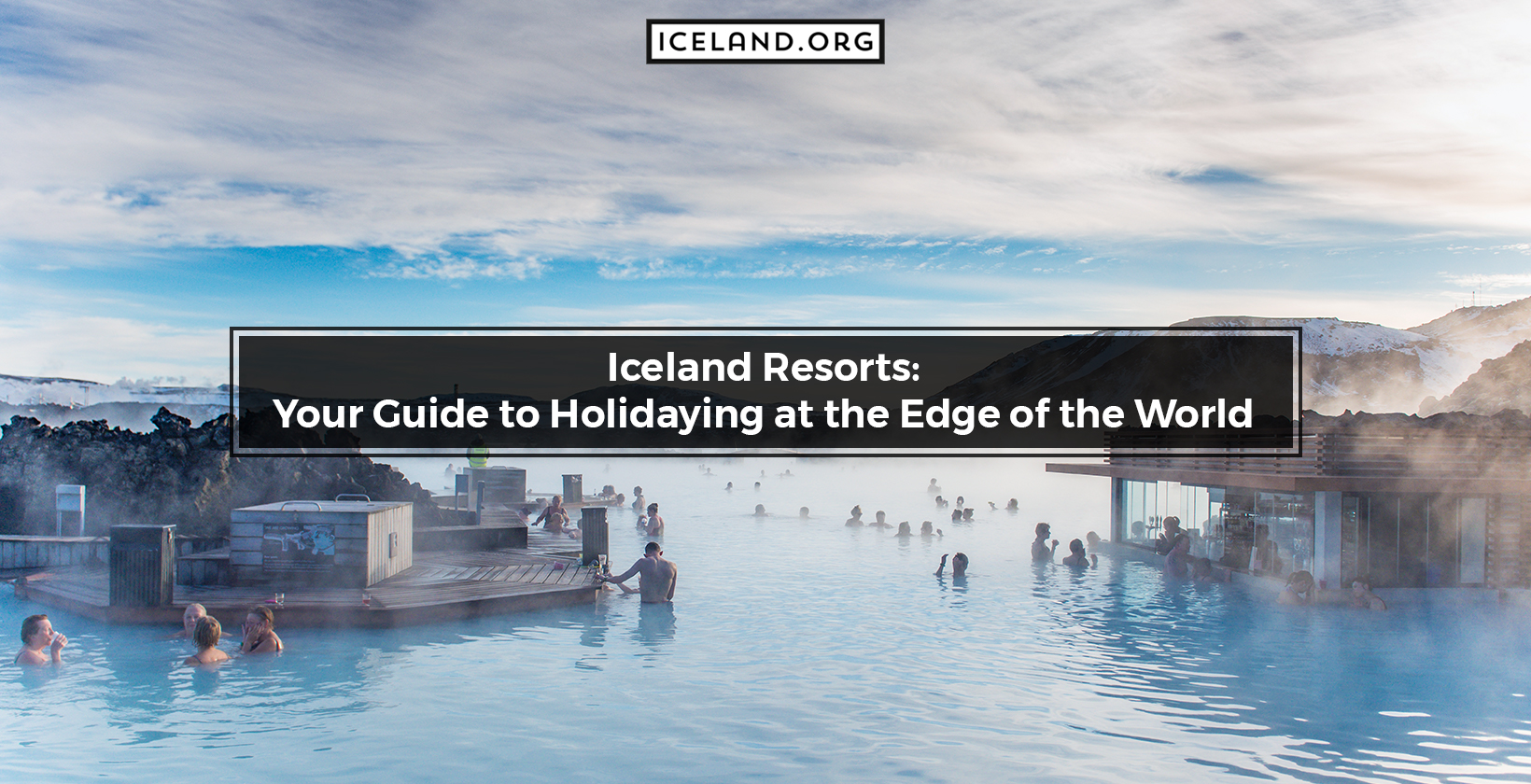 You won't believe it.
Before Iceland became filled with tourist sites, it was an abandoned land; one of the last places to be inhabited by humans.
Now, with over 150 waterfalls and hot springs, everyone longs to go to the little island between the Greenland Sea and the Atlantic Ocean for a getaway. Even business travelers are happy to work there.
According to Statista, in 2019 alone, Iceland had over 2,000,000 tourists. And this year, you want to be a part of the number.
But before packing your gear, you're wondering where you'll rest your head in this magical country.
For this vacation you don't just want a boutique hotel, but a resort. A place with fun activities and everything you need on-site.
There'll be days when you don't feel like whale watching or going to the city, but that shouldn't stop the fun.
Iceland is packed with wonderful resorts, and we've prepared a simple, organised and fun guide to the best of them.
You only have to book the one that ticks all your boxes!
Read also: The Best Time to Visit Iceland 
The Retreat at The Famous Blue Lagoon Iceland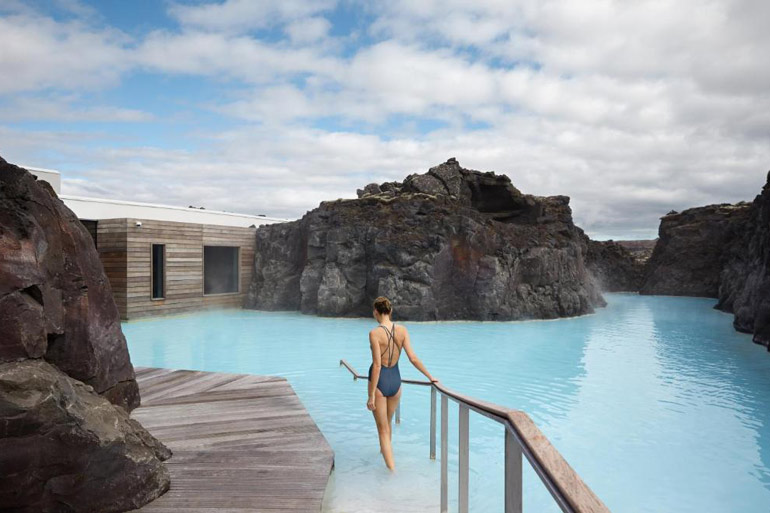 What's a trip to Iceland without a visit to the Blue Lagoon?
Now imagine living in a hotel surrounded by the lagoon, with endless natural activities to make your day.
Located at Norðurljósavegur 11, Grindavík, 30–45 minutes from the city center, this is what The Retreat offers. You'd almost forget that there are other amazing sites to see and things to do in Iceland.
Some guest rooms are secluded by a private part of the hot spring and provide extra luxuries such as a butler and in-water massage. Other suites offer iconic panoramic views of the volcanic horizon.
The Lava view Junior Suite is so close to the lava fields, that you can touch them from your room!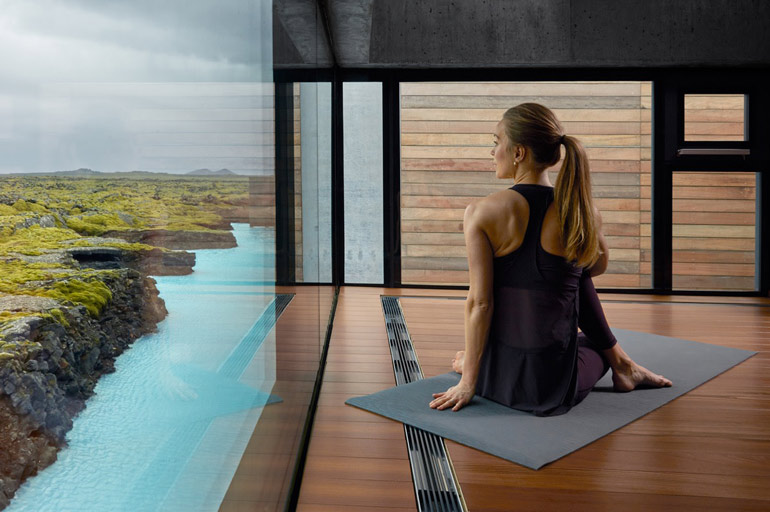 At the spa, which is available to all guests, your body is given special treatment using the Island's natural elements.
Other indoor and outdoor adventures include:
On-site (available to all guests with no extra charge)
Hiking
Walking tours
Sauna
Library
Hot Spring Baths
Small fitness center, Yoga
Waxing and facials
Off-site (at additional charges)
Snorkeling
Fishing
Horse riding
Diving
Golf course
Its on-site restaurants have an element of the island embedded into their cuisine, setting, and style. Moss restaurant cooks with natural ingredients obtained from the Island. It offers a bold, top-floor view of the volcanic horizon.
After Spa sessions, you could revitalize after at the Spa restaurant. This one offers a view of the waters, with fresh cuisine from locally sourced ingredients.
It's no wonder this place is one of the top hotels in Iceland; award-winning too.
Its twin resort, the Silica Hotel, offers just as much luxury and is also built within the Blue Lagoon.
Both hotels offer free cancellation up to 48 hours before your arrival date.
Watch the Northern Lights Dance at These Resorts
Watching the aurora borealis is a wonderful Iceland experience.
Here are some resorts that are situated for a view free from light pollution:
Hotel Ranga
Sudurlandsvegur 851 Hella, Iceland
It's like your dormitory days all over—filled with wake-up calls.
Only this time, it's for something exciting. When the aurora appears, this lodge in South Iceland gives its guests a wake-up call so that they can witness the sky's magic.
And no, they don't take you from the warmth of your rooms to leave you out in the cold. Its facilities include:
Snowsuits and blankets
Outdoor hot tubs
Tripods for your Insta-worthy photos
No spa facilities, but you could enjoy their massage services.
Other fun things to do in this hotel are billiards and checking out the stargazing observatory. The observatory is available both on regular nights and when the lights come calling.
There's an on-site restaurant with fresh cuisine, as well as a bar. Of course, you get free WiFi in all areas!
Off-site activities, which can be organised at an extra charge, include fishing and horseback riding.
Cozy Cabin Guest Rooms – Iceland Luxury Lodges, Úlfljótsskáli
Did someone say family bonding time? Sitting pretty in the heart of the Golden Circle, this Lodge is a perfect spot for families and group bonding. It houses:
A game room with a pool table and a foosball table
Open bar
Indoor Spa
Sauna
An averagely equipped gym with a great music system for the workout sessions
Living room/lounge area with comfortable couches and a fireplace
Outdoor hot tubs from where you can watch the northern lights
Fire pit for family and group activities.
The dining space is specially designed for guests who'd like to host a small but classic party. And the best part? A private chef is available!
With only nine rooms, the Úlfljótsskáli resort apartment is a small space, but it sure is luxurious and has everything you need!
It's like a breath away from city life. Either alone or with family, this hotel is one of the most unique places to visit in Iceland.
Tip: Interested in the northern lights? Do check the forecast! The aurora is not visible all year round, no matter how suitable your location is. Knowing the seasonal forecast helps to determine if your vacation will be in line with when the lights appear.
Adventure Away from the City Center – ION Adventure Hotel

This resort hotel in Nesjavellir is just as its name implies—adventurous.
A few minutes from Thingvellir National Park, the Ion Adventure Hotel sits on a Mountain which makes for great hiking and a spectacular view.
If you're a big fan of horseback riding, you'll love this resort. They have three unique riding tours to choose from. All tours kick off from the hotel, then take you along the beautiful landscape to see:
The simple beginners' ride around Olfüs
The surroundings of the hotel from a horse's back. You get to ride along mountains and Lake Þingvallavatn.
Reykykjamóri horse riding tour, which takes you to ancient sites nearby.
Other off-site adventures include the snorkeling tour, snowmobile, a visit to the Golden Circle and more.
After the day's adventures, you can relax in your clean and cozy boutique hotel room. There are also a range of activities and amenities to enjoy on-site:
Spa
Yoga
A small fitness center
Flat screen TVs
Outdoor hot pool
Sauna
Free WiFi
Board games, puzzles
Gift shop

The hotel is also famous for its Northern Lights Bar, designed to give an amazing view of the aurora. Watch the northern lights while enjoying a variety of drinks produced out of Iceland's microbreweries.

Want to Know More about Staying in Iceland?
Most resorts are filled up months before the date you're looking at. To be sure to get the dates you want, book at least three months before your trip.
If you plan to travel across settlements, book all your lodges in advance.
Travel agencies where you can check rates and book include:
If you're not sure of your travel date yet, choose a resort that offers a free cancellation.
Alternatively, buy a self-drive package.
Whether it's an immediate journey or on your wishlist, traveling to Iceland should come with preparation and knowledge.
From the language to the culture, tourist sites and more, we provide you with loads of information on Iceland.
Because we love that little land as much as you do!