Are you an adrenaline junkie searching for adventurous activities to satisfy your wanderlust?
Are you planning your first visit to Iceland for your honeymoon? Perhaps for your birthday getaway or a family excursion?
Maybe even for a youth group trip?
Either way: are you in search of adrenaline-fueled activities to explore?
Well, the land of ice and fire has something for thrill-seekers of all ages:
River rafting
Lagoons
Hot springs
Magnificent waterfalls
Volcanoes
Picturesque landscapes
Museums
Ice caves
You should even check out the Golden Circle!
All-in-all, there are many hidden gems in beautiful Iceland.
From Reykjavík to Husavik and beyond, Iceland offers plenty of sightseeing opportunities. More so for adrenaline seekers, nature lovers and backpackers.
Let's delve deeper into the adrenaline-packed things to do in Iceland.
9 Amazing Things to Do When You Visit Iceland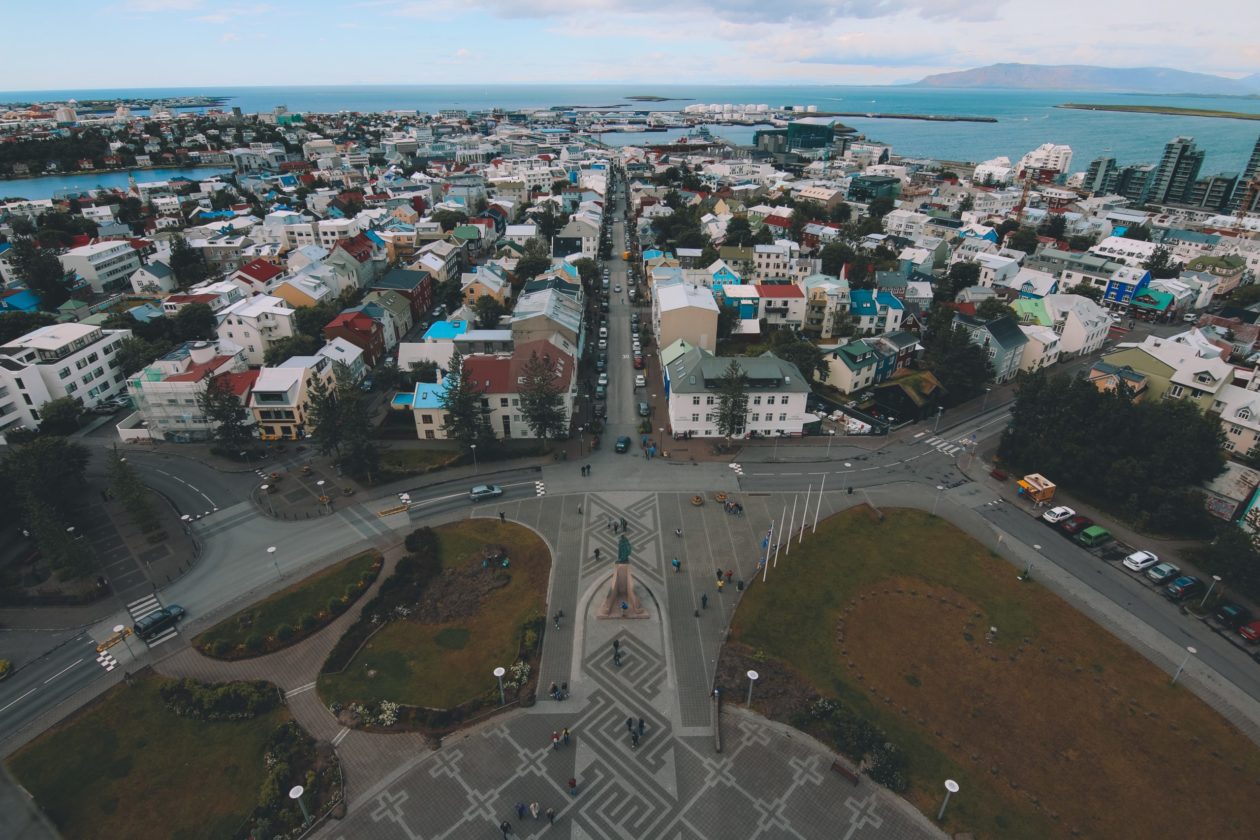 Iceland is a beautiful country and a bucket-list destination. The one-of-a-kind travel experience will get your juices flowing and create lasting memories.
With volcanic, glacial terrains and rich cultural heritage, there's much in Iceland.
River Rafting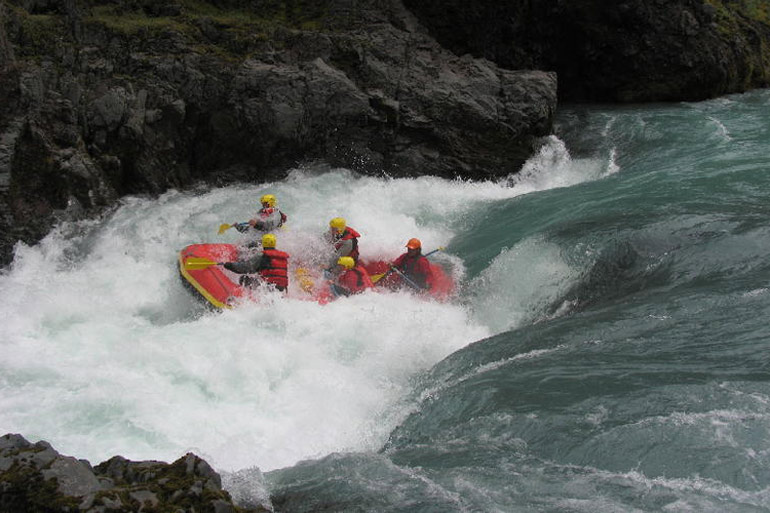 White water rafting is one of the best outdoor activities in Iceland.
You hit the massive waves and hear the sound of gushing waters. Then, you speed through twists and turns, riding on the untamed adrenaline-pumping rapids.
It's an experience. One bound to give you a massive adrenaline rush.
River rapids are graded based on their difficulty and skills required:
Grade 1 (basic level)
Grade 2 (easy)
Grade 3 (moderate)
Grade 4 (extremely challenging).
It's hard to find Grade 5 rivers in Iceland.
Here are the top river rafting locations.
Hvita Glacier River
Hvita Glacier River in Southwest Iceland is the source of the Gullfoss waterfall.
It originates from Langjökull Glacier, which is Europe's second-largest glacier.
Grade: 2
East Glacial River Gorge
Located in the North of Iceland. Austari-Jökulsá East Glacial River — otherwise known as the "Beast of the East" — originates from Hofsjökull glacier.
This white-water river is Iceland's best. It's amongst the most challenging to maneuver. What's more, it's sure to awaken your inner adrenaline junkie.
Grade:4
West Glacial River
Located in the North of Iceland in Skagafjörður valley. Vestari Jökulsá, or West Glacial River canyon, originates from Hofsjökull glacier.
West Glacial River features natural hot springs by the riverside,
Grade: 2
To enjoy these unforgettable rafting thrills, you'll need:
A helmet
A good pair of river shoes
A wet suit
A splash jacket
Sunglasses.
Indulge in Seasonal Whale Watching in Iceland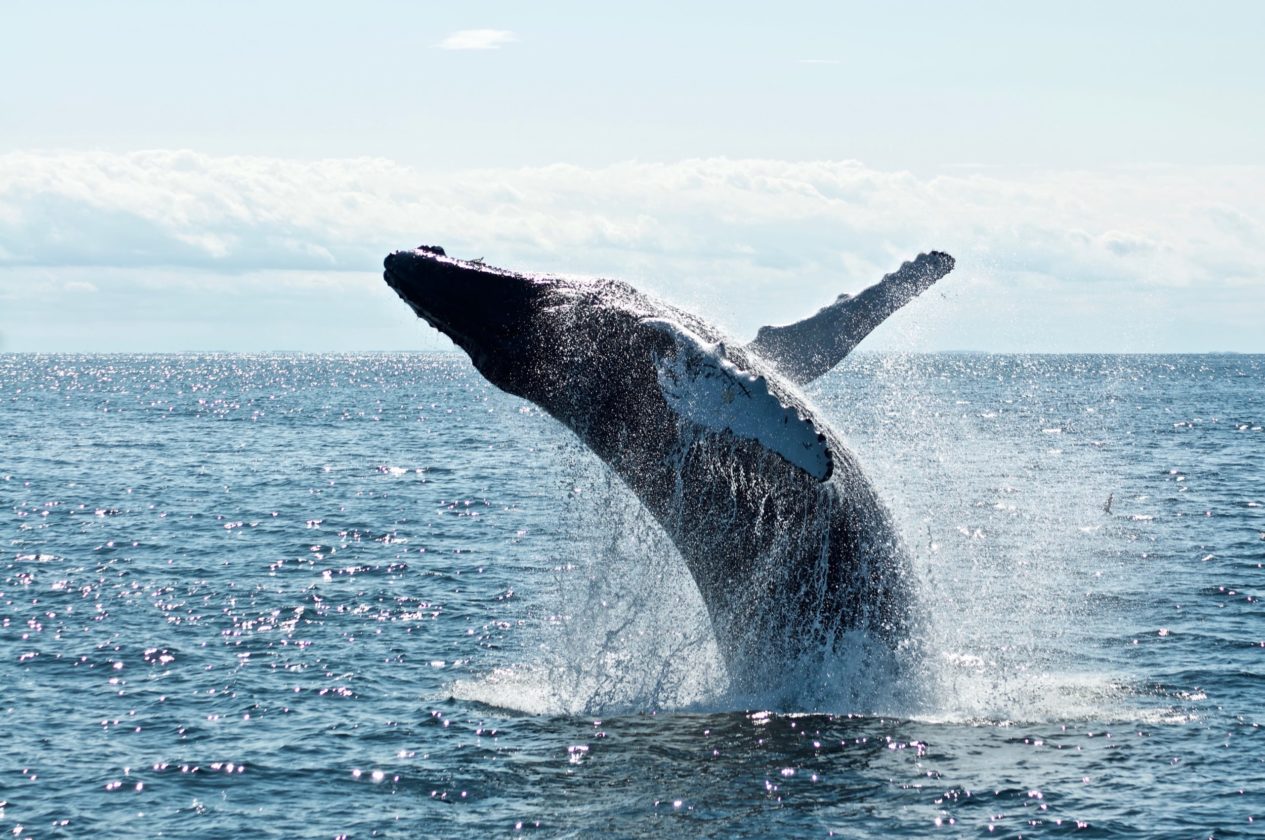 A trip to Iceland is a great opportunity for watching 24 species of whales in their natural habitat.
The species include humpbacks, dolphins, basking sharks and harbour porpoises, among others.
The peak season is the summer months of April to October, especially June, July and August.
Places you can watch whales include:
Reykjavík offers whale sighting tours year-round. Did you know? Whale watching during winter allows you to view the magical Northern Lights at the same time.
Húsavík is the whale capital in Northeast Iceland
Akureyri in the North of Iceland is the second-largest city after Reykjavík. It's the best location for family whale spotting trips.
Snæfellsnes Peninsula in the west of Borgarfjörður is the best place to see orcas in Iceland.
Species
City
Specific Location
Months of the Year/Peak Season
Orcas, minke whales, white-beaked dolphins, porpoises, humpback whales,

Killer whales (winter), puffins (summer)

Reykjavík
Faxaflói

(Largest bay in Iceland)

Year-round & April to October(Summer)
Humpback whales, porpoises, white-beaked dolphins
Húsavík
Skjalfandi Bay
March to November
Humpback whales, minke whales, porpoises, seals, white-beaked dolphins.
Akureyri
Eyjafjordur fjord
April/May and November

(Summer and Winter)

Orcas,

Sperm whales,

minke whales, humpback whales, white-beaked dolphins, harbour porpoises, pilot whales

Snæfellsnes Peninsula
Olafsvik/
Grundarfjordur/
Snæfellsjökull Glacier
February to October

(Spring, Summer, and Winter)
Enjoy Snowmobiling in the Midnight Sun
Snowmobiling in Iceland provides an adventurous escape for beginner and veteran adrenaline-seekers.
An adrenaline rush is inevitable when sledding on the snow-capped glaciers and active volcanoes.
Snowmobiling happens year-round. However, you'll get to enjoy the midnight sun if you go in the summer months.
Snowmobiling on winter days allows you to enjoy the magical Northern Lights.
The best places to snowmobile in Iceland include:
Langjokull glacier is a few hours from the capital and near to the Golden Circle Route.
(You'll be able to visit other places. These include the Geysir hot springs, Gullfoss and Thingvellir National Park).
Vatnajokull glacier is the largest ice cap in Europe.
Myrdalsjokull Glacier in the South of Iceland is the 4th largest glacier. It features Iceland's largest volcano.
Eyjafjallajökull glacier is above a volcanic caldera. The 2010 eruption made it one of Iceland's renowned landmarks. The ash cloud put the European Airspace into disarray for days.
Hunt for the Northern Lights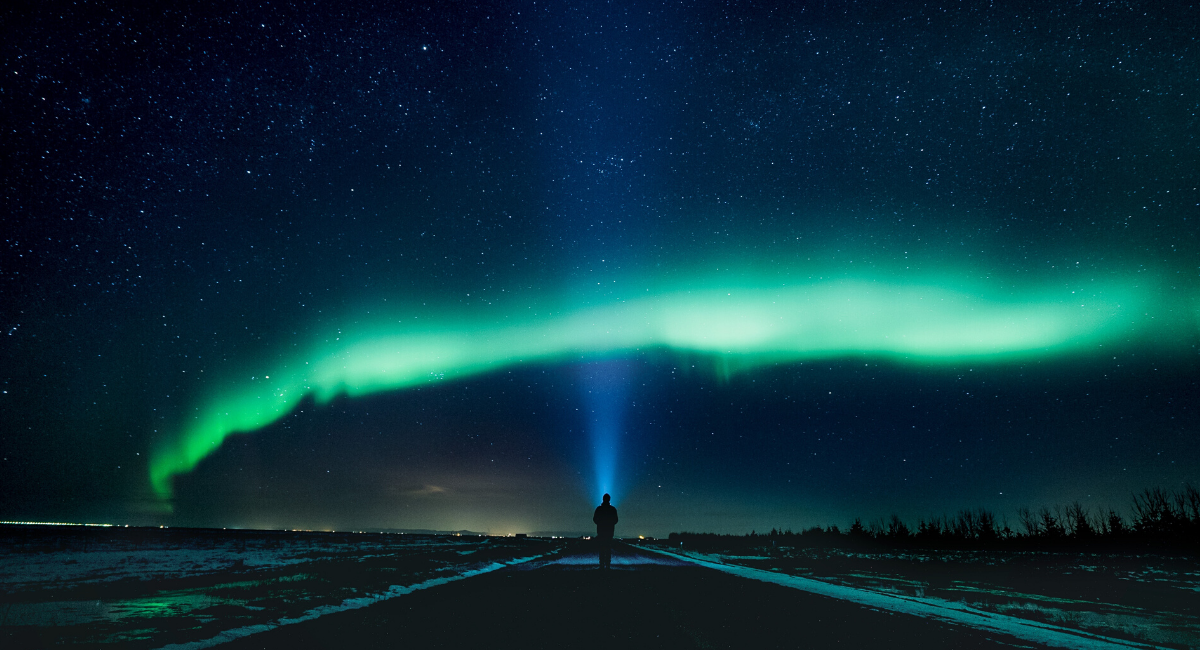 If you're an aurora chaser and up for another mind-blowing adventure, the Northern Lights should be on your bucket list.
The breathtaking view of the dancing lights in the northern sky is a sight to behold.
Northern lights are seen as a result of the electric phenomenon in the sky. They occur in an aurora zone.
The colors of the Northern Lights are normally green. Sometimes, they can be pink, orange, purple, blue, white and red, depending on the earth's atmosphere.
You can view the Northern Lights during dark winter months. More prominently, between September and April.
However, you can see them all year, particularly in the presence of the New Moon.
If the auroras are too faint, a full moon can lead to light pollution and obstruct the view.
However, with a dark sky, you can view the Northern Lights from any place in Iceland.
Due to excess light in urban areas, a rural location is often preferred. In addition, excessive city light can obstruct your view.
Explore the Golden Circle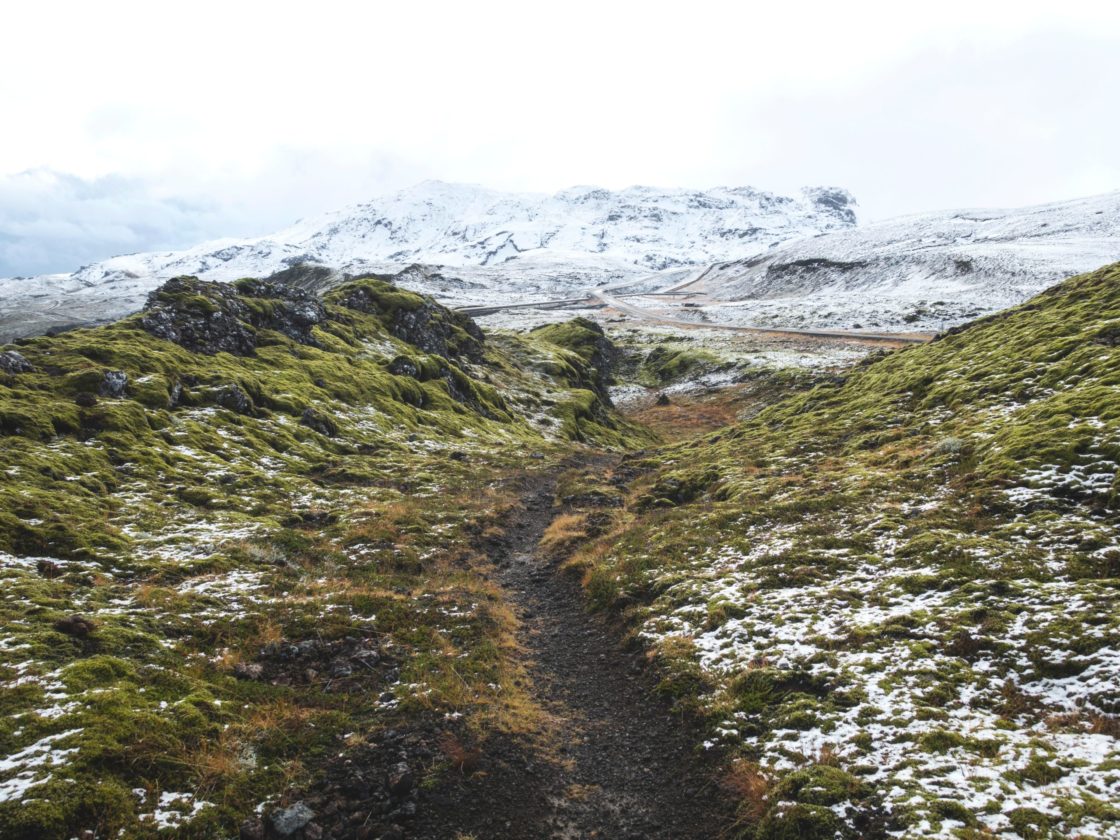 The Golden Circle is in Southwestern Iceland and a few hours drive from Reykjavík. The Golden Circle stretch is about 300 km.
A sightseeing tour captures the history, rich culture, and beautiful nature of Iceland.
The key Golden Circle tour activities can include visiting the:
Thingvellir (Þingvellir) National Park
Gullfoss waterfall
Geysir hot springs or geothermal area
Blue Lagoon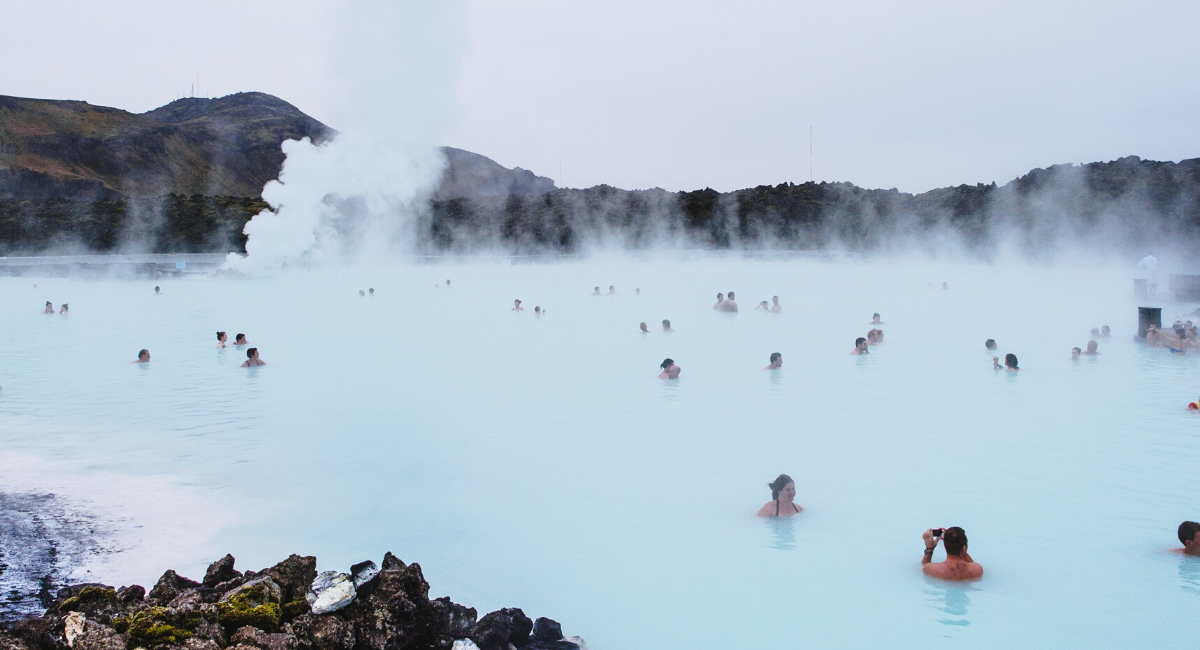 The Blue Lagoon is a geothermal spa that features milky blue waters.
The Blue Lagoon is situated in Grindavik. A small fishing town in the Southwestern Reykjanes Peninsula.
The lagoon maintains a temperature of around 39C/102F. The hot water emanates from the runoff of Iceland's biggest geothermal power plant.
The best time to visit the Blue Lagoon is during the winter months when you're likely to see Northern Lights.
Things you can do during the Blue Lagoon tour include:
Enjoying an in-water massage
Visit a steam cave
Sample local food
Try a photoshoot
Lake Mývatn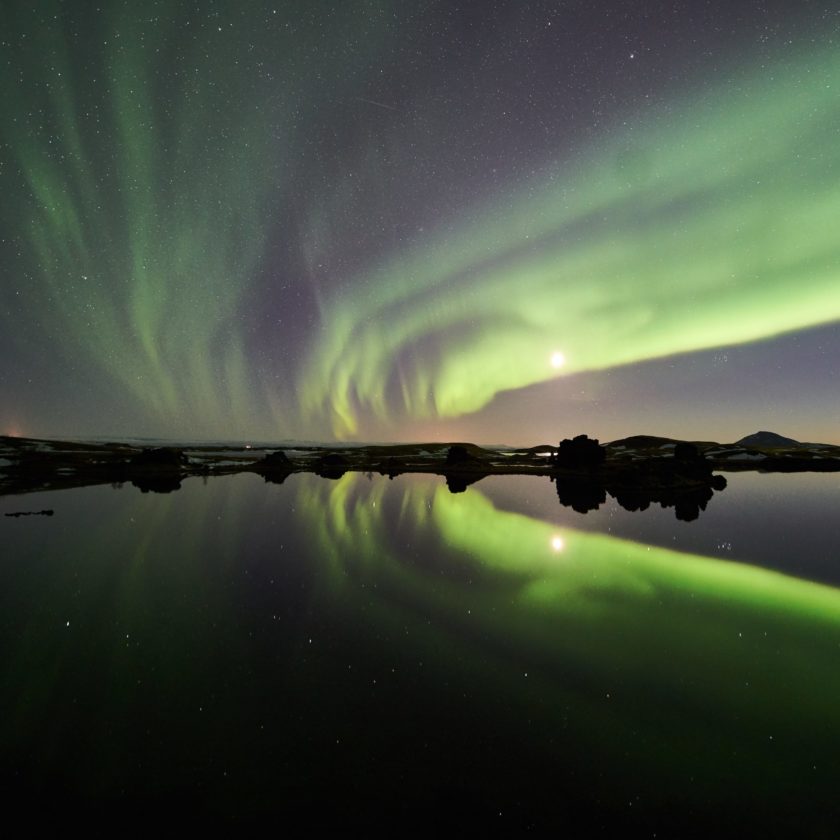 Lake Mývatn or Midge lake is found in North Iceland. It's nicknamed Midge because midges flock over the lake during summer.
Mývatn formed out of geothermal activity and volcanic eruption. It's Iceland's 4th largest lake. It's just a few hours from Husavik and Akureyri.
During winter, the lake becomes frosted, making it an ideal spot for snowmobiling.
The picturesque landscape features:
Birds
Volcano craters
Lava formations
An ice cave
The Mývatn Nature Baths (where you can enjoy a heated bath).
Scuba Dive in a Hydrothermal Chimney
The hydrothermal vent or chimney is situated in the dark waters of Hjalteyri in Akureyri.
Also known as Strytan, the hydrothermal chimney was discovered by Erlendur Bogason and Árni Halldórsson in 1997.
Strytan is the shallowest vent globally. It's the only hydrothermal vent where you can scuba dive on an active hydrothermal chimney.
The vent rises 200ft from the ocean floor to around 50ft underneath the surface.
Strytan has been releasing 100 Litres of 72°C fresh water and mineral deposits into the Fjord for the past 11,000 years.
Explore the Jökulsárlón Glacier Lagoon
Jökulsárlón Glacier Lagoon is in the Southeast region of Vatnajökull National Park.
Jökulsárlón is a major tourist attraction because of the phenomenal landscape, which features a black sand beach and floating icebergs.
The black sand beach formed from volcano eruptions years ago.
The icebergs originate from Breiðamerkurjökull, which is an outlet glacier of Vatnajokull glacier.
What Other Places Can You Visit in Iceland?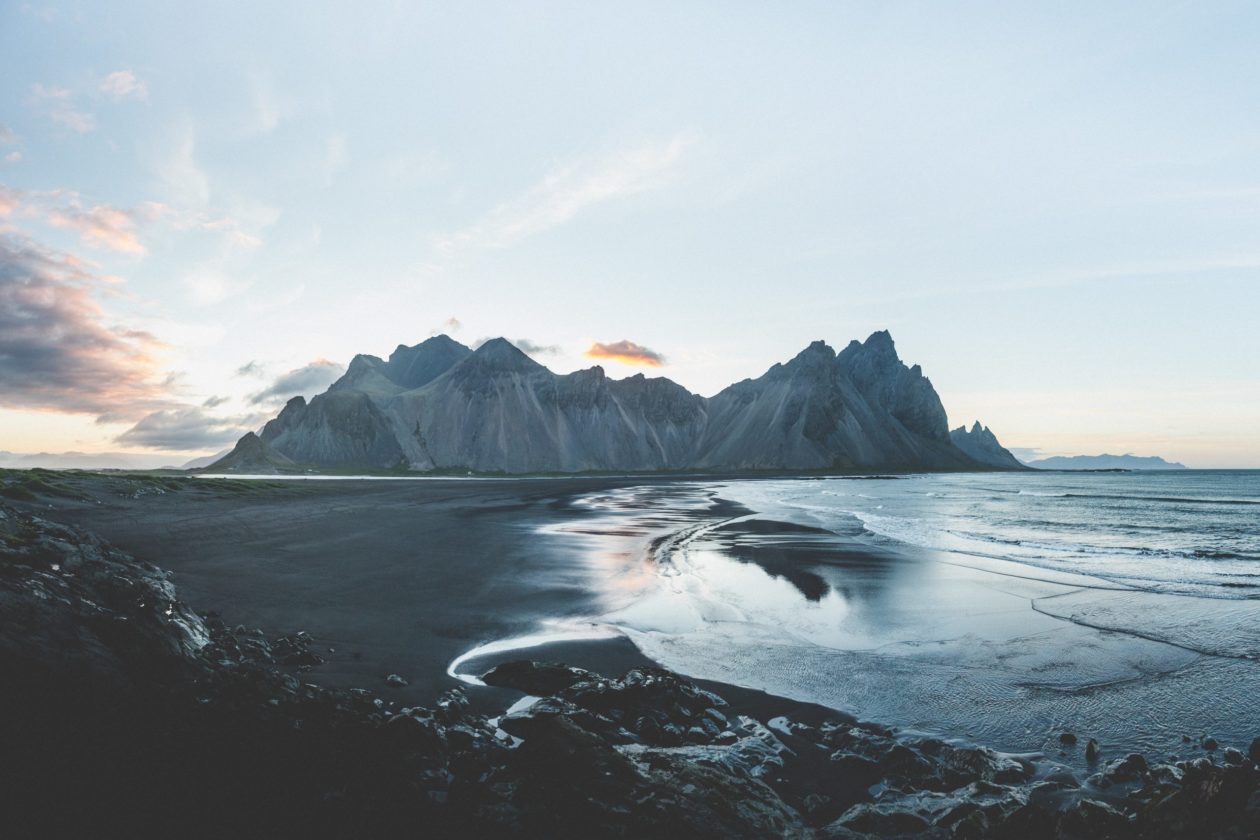 Iceland is undoubtedly a renowned tourist hub.
Whether you're planning a self-drive road trip or using a reputable tour company, the adrenaline rush activities we've discussed are just the tip of the iceberg.
With that in mind, our website Iceland.org has great insights on more places to visit in Iceland, including the Reynisfjara beach, basalt columns, the tectonic plates and Dettifoss waterfall, which is the most powerful waterfall in Iceland.
Featured Image from: Flickr by Francisco Antunes