No journey through Iceland is complete without a boat trip tour. Some of the best boat trip tours in Iceland get you up close and personal to icebergs, glaciers, and majestic wildlife like whales, puffins, and dolphins.
Boat trip tours will range in price from $40 to $200 depending on how long the tour lasts, how luxurious the boat is, and the time of year the tour is booked. The summer season in Iceland is busier than other seasons, and tours become competitive and sell out quickly. You will pay a premium for a spot on a boat trip tour during the summer. Boat tours are generally safe, but there are some dangers to be aware of. Iceland gets a lot of precipitation during the year, even during the summer, so you should keep up to date on weather patterns as they roll in.
Boat tours will start at tour stations that are near major cities or significant natural landmarks like glaciers. The capital of Iceland, Reyjavik, will have several boat tours available, but northeast towns also provide many Northern Light and whale watching tours for Iceland.
The best boat trip tours in Iceland are listed below.
1. Jokulsarlon Glacier Lagoon Boat Tour (Jökulsárlón, Iceland, May-November)
The Jokulsarlon Glacier boat tour is a small boat tour of a glacier's towering icebergs for those who want a chance to get up close and personal to these beautiful ice formations. 
The tour costs $44 and lasts for 35 minutes. There is no minimum age requirement for this tour, and it is easy to traverse. These facts make the tour perfect for families, couples, and anyone who wants a breathtaking view of these otherworldly icebergs. The whole tour package includes boat tickets, a life jacket, and an experienced guide that will know their way around the water. 
The guide will also provide knowledgeable insights into the area's surrounding history, traditions, and culture. You will want to bring a camera to ensure you can capture all beautiful natural sights in high-quality resolution. The tour is only available in English. You will need to arrange travel separately from the tour because airport transfer and travel perks are not part of this tour package.
The tour starts as you begin heading to the cafe in Jökulsárlón, Iceland, at least twenty minutes before you are scheduled to depart. You will exchange your printed vouchers for actual tickets, and once it is time, you will begin boarding an amphibious vehicle that starts on land and then drives into the water. After entering the water, the vessel will navigate further into the lagoon, getting as close as possible to blue icebergs and the glacier's tongue. The glacier is nearly 1000 years old, and despite the changing conditions of Iceland and the surrounding regions, it remains a fixture of Iceland.
While on tour, you will likely encounter various forms of wildlife. Seals like to make their home on the Jökulsárlón glacier. You will often see them playing in the water by the boat or laying out on floating icebergs. If you are lucky, a seal might get close enough to get a good picture of them. They are used to seeing human tour groups and don't have a natural fear of humans that would make them hide from your camera. After the tour, you could also visit the nearby Diamond Beach, where you can see a different view of the seals and icebergs from afar.
This tour package can offer you a full refund if you cancel at least 24 hours before the scheduled time. The tour requires you to pass a COVID-19 test to ensure that you are healthy before taking your flight to Iceland. In the event that you fail a COVID-19 test, you will also be offered a full refund. In the event of a weather condition that cancels the event, you will also receive a full refund on the tour package
If you love icebergs, this tour is one of the best ways to get close to them. Many other boat tours in Iceland will keep a fair bit of distance from them, but because of the unique way the icebergs form, this tour can get you closer than many others. One thing to note is that this tour will not get you close to the glacier edge, so if you are trying to get further out into the sea, you will need to look for a more extended tour. Don't forget to bring weather-appropriate clothing and gloves to keep your hands warm. Even though this tour takes place in the summer, It can still get chilly out on the water.
2. Whale Watching From Dalvik Tour (Dalvik, February-December)
The Whale Watching from Dalvik Tour is a winter boat tour where visitors experience different types of whales up close and personal. In addition to whales, guests will also see different kinds of birds and beautiful natural scenery.
This tour costs $73 and lasts for three hours. It is offered from February to December, which puts it squarely in the winter season of Iceland. The tour price does not include any airport transfers or other hotel pick-ups. You will need to meet the tour boat on location when you book this tour. This whale watching tour consists of the full whale-watching tour and a bird-watching segment, the tour where bird enthusiasts will have a chance to get great photographs of Icelandic birds. It also includes hot chocolate and other hot drinks as refreshments for passengers as they bundle together to stay warm to watch the natural splendor out on the water. This tour has no age restriction, so this is an excellent experience for families with smaller children. It is also pretty safe, so it is a leisurely tour for most people. Many reviews of this tour pointed out how much of an excellent family experience this is and how well all family members enjoyed it.
The tour starts at the ticket office in Dalvik. This ticket office is called Hafnarbraut and is located just above the harbor next to a gas station. You will see a big whale-watching sign that you cannot miss. After you exchange your voucher for a ticket, you will be led onto the boat when your meeting time arrives. 
As the ship goes out to the water, you will hopefully be greeted by humpback whales, minke whales, or white-beaked dolphins. It is also possible to see porpoises and blue whales. It is not guaranteed to meet aquatic wildlife on tour, but this tour boasts a 98% success rate of seeing a whale or a dolphin. Some types of whales, like blue whales, only have a 2-5% chance of being seen while on tour. Count yourself as extremely lucky if you meet a majestic blue whale on this tour. There are over 24 species of whales found in Iceland, so you never know what you might find until you are already out on the water. 
The tour provides a whale-watching guide that tells you everything you need to know about the wildlife. You also have a good chance of seeing many species of local birds, as the tour takes you by the beach and mountains of the nearby coast. 
Be sure to pack sufficiently warm clothes and gloves for this trip. Iceland, in the winter, can get quite cold, and frequent icy weather conditions are expected. This tour package provides guests with a winter jumpsuit to help insulate them from the cold. Iceland gets a large amount of precipitation every month of the year, and that precipitation is more likely during the winter. You will also need to provide your own meals, as even though this tour lasts for several hours, meals are not provided on this tour.
3. Zodiac Boat Tour of Jokulsarlon Glacier Lagoon (Jokulsarlon, May-October)
The Zodiac Boat Tour of Jokulsarlon Glacier Lagoon is a small boat tour that takes guests on an exploration of massive icebergs. The tour keeps the group size small so that everyone can get a more intimate experience with these beautiful blue icebergs.
Going on this tour costs $80 per person and lasts one hour. The difficulty level of going on this tour is relatively low, so most age ranges and mobility restricted people should be able to partake in this tour. However, this tour has a minimum age requirement of ten years. So if you are looking for family-friendly boat tours in Iceland, this one might not make the list depending on how old your children are. 
The tour is provided in English, but there are no other language options available. This boat tour is a summer one between May and October. A summer tour generally has more favorable weather and temperatures, but Iceland's weather can be unpredictable. For this reason, you should still prepare adequate clothes, and possible adverse weather conditions could make the boat trip more difficult. The tour does not offer hotel pickups or airport transfers, so it will be up to you to make it to the check-in area 30 minutes before departure.
After you, or your group has made it to the check-in area, the tour will commence. You should arrive at the check-in area at least 30 minutes early because the tour will provide flotation suits and life jackets. This tour wants everyone ready and suited up before they get on the boat, so you should get there early to change into the proper safety equipment. You may also want to pack warm clothes and sunglasses in case the sun has a glare, or the weather turns for the worst.
After everyone is suited up, you will be led to a small Zodiac boat that is low to the ground. Zodiac boats are inflatable boats that are small and low enough to navigate through obstacles, and their design allows you to go ashore if necessary. During the tour, you will navigate through cracks in ancient ice and between floating icebergs that are a magnificent shade of blue. The Zodiac boats will power through the waters at high speeds and get as close as possible to the giant floating ice. Also, during the tour, you will see seagulls and seals playing on the ice if the weather is nice enough. You should also bring a camera if interested in capturing these fantastic wildlife scenes. The nearby black sand or Diamond Beach also makes for a great photo opportunity. Sometimes you can even catch a rare event like a relaxing walrus or other large creature.
During the tour, you will hear facts about the area from your tour guide. You will learn about how the glacier lagoon has been expanding since the 1970s because of the effects of global warming on the coastline. The tours in this area started after a James Bond film in the 1980s used this location to film its opening scene.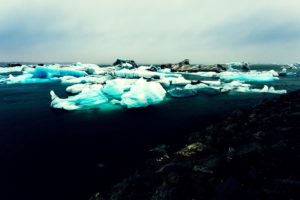 4. Reykjavik Puffin Tour (Reykjavik, May-August)
The Reykjavik Puffin Tour is a boat-watching tour that features the adorable Puffin. These cute birds are nicknamed sea parrots for their likeness to parrots and other similar birds. They also resemble penguins because of their black and white color and love of fish.
This tour costs $46 and lasts for one hour. A great thing about this boat trip is that they can guarantee a 100% chance for their passengers to encounter a puffin. This is a fantastic perk because many wildlife tours cannot offer the same guarantee. Many tours have found ways to boost the percentage, but there is also a chance with other tours, you could miss out on the animal you saw because of nature's unpredictability. This tour also includes an expert captain that can navigate safely through Iceland's waters without issue. In addition to the captain, the tour also provides a knowledgeable guide that is happy to answer questions about the surrounding area and is an expert on puffins. The guide will provide commentary and insight during the tour to get the most out of your experience. This tour also provides guests with binoculars to see beautiful natural sights in the distance.
The Reykjavik Puffin Tour begins once you arrive at the meeting spot at Reykjavik harbor. You will then board your expert vessel that has been doing these tours for over seventeen years and is designed to get close to puffins safely. From there you will decide which of the two islands you will go to. Puffins live on two islands just off the coast of Reykjavik. These islands, Lundey and Akurey, act as homes for the puffins and are just a short 15-minute boat ride away. The island you visit will depend on the current weather conditions, but you are not missing out either way. Both islands look very similar and have beautiful picturesque vistas filled with small hills, rocky shores, and thousands of cute puffins. Each of these islands also has other animal species that make for great sightseeing. You may encounter arctic terns, guillemots, or fulmar. These islands are uninhabited by humans, making them the perfect place to see unique wildlife.
The captain of your boat will work hard to get you as close as possible without disturbing the puffins. Thankfully, puffins have become accustomed to humans watching them on tours and do not scare easily. While you will not get close enough to touch them, you will get more intimate than you think, and the binoculars will help you feel even closer. You will hear the tour commentary on the speakers of the ship as you observe the natural scene of wildlife living harmoniously with nature. After spending around a half-hour on one of the islands, the tour will end, and the boat will begin its 15-minute journey back to Reykjavik harbor.
This tour does not offer hotel pickups or airport transfers, so you must arrange travel to the meeting spot yourself. If something comes up and the tour needs to be postponed or canceled, the tour group is very flexible and will help you with more options without charging additional fees.
5. Glacier Lagoon Boat Tour & Glacier Hike (Vatnajökull, May-October)
The Glacier Lagoon Boat Tour & Glacier Hike combines the relaxing fun of watching the glacial landscape with a hike of the Falljökull glacier. On this tour, you will take a zodiac boat that can zip around the iceberg-filled lagoon of Jökulsárlón.
This tour costs $117 per person and lasts for nine hours. It is available from May to October so that you will benefit from the extended summer sun hours. You get several nice perks for the price, like an expert and knowledgeable guide, a small tourist-to-guide ratio, and a cancellation guarantee. This tour does have a minimum age of eight years, so not every person will be able to go on the tour. If you are trying to schedule a family trip with younger family members, this tour might not be the best one to pick. You will have to go to this meeting spot to start the tour, and the tour does not offer any pickup options from a hotel or airport, so you will be on your own. This tour is considered easy to traverse and not too dangerous, so it will not require too much effort to enjoy. You should remember that since this is a nine-hour tour, you will need to provide your own meals and manage your fatigue throughout the more extended tour.
The tour begins on location at the Glacier Lagoon parking lot in Jökulsarlon. You will start the boat ride and venture deeper into the deep water that the glacier has retreated from. This lagoon is an extraordinary experience because it is connected to the ocean. You will be able to see many icebergs and surrounding water that is bluer and saltier than many other Iceland lagoons. You will be provided with a flotation vet before boarding the vessel for safety. On your zodiac boat, you will see shiny icebergs and ride to the center of the lagoon, where you can get the closest to ancient floating blocks of ice that feels like you have been transported to another world.
After the boat tour, you will still be left with time for a glacier hike at the Skaftafell Nature Reserve. This will be about a 50-minute drive away from the boat tour area. You will arrive in a beautiful oasis surrounded by black sand beaches, volcanoes, and other glaciers. Guests will make their way up the icy slope on the glacier's edge and watch as hundreds of meters of ice continuously fall off the melting glacier there. The glacier hike is about 1.5 miles long, not too far. It can be a strenuous trek if you are not in the best shape physically, but the view is definitely worth it. The tour guides take things slow enough for everyone to be comfortable, no matter their fitness levels.
While this tour does provide safety equipment, it doesn't provide everything. You will want to bring warm outdoor clothing, waterproof clothing, something to cover your head, gloves, and hiking boots that are suitable for walking on ice. The tour will provide you with glacier hiking gear for the hiking portion and life vests for the boat trip portion. You will also keep in mind that the tour can get delayed due to rain or other weather conditions, which may reduce the amount of time for activities during the day. This tour will work with you if you need to postpone the tour due to the weather or other factors influencing your ability to hike or ride a boat. You can cancel 24 hours ahead of your scheduled time and reschedule your boat tour to another day.
6. Luxurious 3-Hour Whale Watching Boat Tour with a Bar & Cafe (Reykjavik, Year-Round)
The Luxurious Whale Watching Boat Tour is a premium boat tour available from Iceland's capital city of Reykjavík. It is a great way to get close to majestic natural creatures like whales while having the creature comforts of a candy climate-controlled yacht.
This tour costs $101 per person and lasts for 3.5 hours. This tour is available all year round, so the price may increase or decrease a bit depending on the season you want to visit. This tour is great for families because there is no minimum age requirement. Any children you may have brought with you on your Iceland trip will be free to participate.
This luxury tour includes guidance from an expert and knowledgeable tour guide, a triple observation deck, wifi, medicine, warm blankets, a luxury climate-controlled inside area, and a bar and cafe. The stand-out feature of this tour is the bar and cafe, which serves refreshments and small food items to keep your energy high as you excitedly explore the coastal regions where whales roam. The viewing area also has a panoramic view, so you can see whales in any direction of the boat, no matter where they happen to be.
The tour starts as soon as you arrive at the meeting point in the Old Harbor district of Reykjavik. You will want to arrive at least 20 minutes before your scheduled tour so that the travelers all have time to organize and put on their flotation devices. From there, you will journey to several small islands that dot the Faxaflói Bay and a good portion of the Reykjavík coast.
Your tour will be located on a luxurious vessel called the Amelia rose. This yacht is designed to be an offshore vessel so that you will have a smooth ride free from the effects of the turbulent waves of the coast surrounding Iceland. If you are someone who gets seasick, you will have a much easier time enduring the weather. If you want to ensure you go out on this luxury vessel, the tour group needs to have at least 12 passengers. If the tour gets less than 12 passengers, the tour will be aboard the Axel Rose, a smaller yacht.
You will want to bring warm clothes, outdoor footwear, and a camera if you're going to capture photos of different minke or humpback whales. You have a chance to see dolphins, porpoises and blue whales as well. Seeing a whale is not guaranteed, as the tour cannot predict where they will be. Keep that in mind if you are set on seeing a specific type of animal during this tour. Since the tour is over 3 hours long, you should be able to have a decently good chance of seeing that animal you were hoping for. If you often get seasick, you should ensure you don't eat a huge breakfast and lay down ahead of time to lessen any potential symptoms.
7. Classic 3-Hour Sea Fishing Trip on an Oak Boat Tour (Reykjavik, May-September)
The Classic Sea Fishing Trip Tour is a fishing journey on an oak boat from Iceland's capital. Rather than just seeing and taking pictures of wildlife, this tour aims to catch your own Icelandic fish and have it served to you as a meal. This tour has a cool concept that lets you enjoy the fruits of your labor at the end of the tour. Don't be scared if you don't have a lot of fishing experience, you will have plenty of opportunities to learn, have fun, and engage with nature regardless.
This tour costs $109 per person and lasts for a total of three hours. It is available from May through September. Being a summer tour, you will see calmer and less frequent weather and more daylight hours to schedule your tour. This boat tour provides fishing equipment and protective clothing, so you don't need to buy any of those beforehand. Also, this tour comes with a fishing boat stocked with a group and captain knowledgeable about the surrounding Iceland coastal waters.
As mentioned, you get to keep anything you catch on the boat trip, and then your catch is served as a meal with a side of sauce and potatoes. If you assign up for the tour in May through August, there will also be a puffin-watching segment of the tour added as a part of its itinerary. The tour doesn't offer much in the way of refreshments, but they do have fresh, clean water on hand to wash your meal down. There are no age restrictions on this tour, so that you can bring family members of any age on this trip. This tour is great for families because you get to spend a quiet and peaceful time catching fish and engaging in conversation.
Your journey begins as you go to the meeting spot in Reykjavik harbor. Be sure to arrive early, so your group has time to equip their vests before you set off. On a traditional oak boat, you will be setting out to the open seas. Your captain will tell you all of the tricks to quickly catching Icelandic fish, so you will be equipped with the knowledge of how to cast your line, set your bait, and get the big catch. During the tour, you will see beautiful mountains and scenic islands and meet different Icelandic wildlife. You get to experience these exciting sights and top off the experience with a meal that you helped prepare. Your trip will end as you are dropped back off at the Viking Maritime Museum.
8. Jokulsarlon Amphibian Boat Tour (South East Iceland, May-October)
The Jokulsarlon Amphibian Boat Tour is a scenic exploration of the Jokulsarlon Glacier Lagoon. This natural wonder is a hugely popular tourist spot, with thousands of people visiting it yearly. It makes for a great photo shoot and a surreal Iceland boat tour experience. The tour also participates in a carbon offsetting program called the Kolviður Fund. This fund ensures that a portion of the cost of your tour goes towards planting a tree in the first of Iceland to help offset the effects of global warming.
This tour costs $44 per person and lasts for 35 minutes. If you are looking for a great family adventure, you will be delighted to hear that this tour has no age restriction. No airport transfers or hotel pickups are offered as a part of this tour, so you will need to head to the meeting location on your own. The tour is considered easy to traverse, so there will not be too many people who will be physically limited from participating. This boat trip includes an English-speaking guide that will give you advanced insight into the surrounding area's history and the environmental conditions of the glacier lagoon.
All the necessary equipment for the boat tour will also be provided, including any flotation devices. The tour will also provide power outlets and charger plugs if you need to charge any of your devices while participating in the tour.
Your tour starts after making it to Vatnajokull National Park, which photographers of the world term the "photographer's paradise." You will head to the Jökulsárlón boat launch point at Jökulsárlón Glacier Lagoon. During the tour, your vessel will navigate close to and around floating icebergs, blue glaciers, and gorgeous scenic views of the nearby mountains.
While this tour does provide some essentials, you will want to bring your own layers of warm clothes. Even though this tour takes place during the summer months, a weather event is still likely to occur that may need headwear, gloves, or scarves for you to remain comfortable. Be aware that this tour will need to be rescheduled if a severe weather event occurs, at which point you can get a refund or reschedule your tour for another time.
9. White Water Rafting Day Trip Tour (Hafgrímsstaðir, May-June)
The White Water Rafting Day Trip Tour has you trading in a big boat for a series of small rafts for tackling challenging rapid with a group of up to 42 people. You will travel into the Austurdalur wilderness and test your rafting skills against a six-hour white water rafting adventure on a grade 4 river.
This tour costs $191 per person and lasts six hours. This tour is considered challenging and should only be attempted by people with rafting experience and physically fit individuals. The tour only accepts adults as participants. The minimum age to participate in this tour is 18 years old. Because of the intensity and age restrictions, this tour is not recommended for families or couples. This tour is best done with a group of experienced rafters.
The tour includes all the necessary rafting equipment you will need. You will be equipped with a helmet, boots, gloves, and drysuit in your challenge against the rapid. Professional raft guides and safety kayakers will be on-site to protect anyone who falls off of their craft. Food is also provided during the tour, including freshly baked waffles and homemade hot chocolate refreshments.
Your journey will begin once you get to the meeting spot at Viking Rafting in the town of Varmahlíð. From there, you will go to the east glacial river gorge and experience an intense rafting day tour filled with deep canyon greenery and rapid white water waves. After an unforgettable journey through the Icelandic wilderness, you will return to your start point at Viking Rafting.
Thrill-seekers will love this tour; many reviewers say that this tour is not for the faint of heart. This tour is one of the best summer white rafting tours in Iceland and is a much book for adrenaline enthusiasts and lovers of wilderness scenery.
10. Family Rafting Day Trip from Hafgrímsstaðir Tour (Hafgrímsstaðir, May-September)
The Family Rafting Day Trip from Hafgrímsstaðir is a great alternative option for a rafting boat tour for people who aren't experienced rafters. This tour is recommended for families and has a maximum group size of 60 people.
This tour costs $126 per person and lasts for 3.5 hours. You will be able to book this tour between the months of May and September. The tour includes all the essential equipment for rafting, like a drysuit, boots, gloves, and headwear. They also provide safety instructors and professional rafting guides to keep you safe during your river adventure.
The minimum age for this tour is six years old, so while this is billed for families, some families with smaller children might have to miss out. Airport transfer and hotel pick-up are not included in this your, so you will need to arrange a way for you to make it to the meeting point on your own. Even though this tour is safer than the expert tour, it can still be dangerous as it involves rafting over a moving river. Care should be taken to learn the proper safety rules from your instructors and maintain the safety equipment they give you.
Your journey starts with you making your way to Viking Rafting in the town of Varmahlíð. Your tour group will travel to a grade two river called the West Glacial River. From there, you will participate in a 10km descent on gentle rapids, where you will encounter some resistance from the river rapids. Still, it will be a primarily peaceful river ride through spectacular scenery and hot springs. After descending the river, you will be treated to hot chocolate made from the river's hot spring. After taking some time to relax, the tour group will head back to the starting point.
You will want to bring your own food for this tour, as there will be no meals provided as part of the cost. You should also bring thermal underwear, a sweater, and a change of socks. After getting wet on your river tour, you will want some fresh clothes to change into. This tour is not recommended for anyone with heart problems or any serious medical illnesses.
What to know for Best Boat Trip Tours in Iceland
Before you book a boat trip tour, there are a few considerations you will want to know about. Some of the crucial considerations for the best boat tour trips are listed below:
Airport Transfer Arrival/Departure: There are a few boat tours that will pick you up from your hotel. However, the majority of boat tours require you to navigate to the meeting spot yourself. This also applies to any airport shuttles or transfer services.
Accommodation Cost: Individual boat tours will not cover accommodations for staying the night. You must book a tour package that explicitly covers accommodations.
Personal Travel Agent: Although boat tours provide knowledgeable guides and captains, none of these guides can serve as your personal travel agent. Before landing in Iceland, you must contact a personal travel agent to reduce the stress, not knowing if your plans will fall through or not.
Price Range: Boat tours range in price from $40 to $200.
Price Factors: The factors that influence the price of boat tours are listed below:
Duration of tour

The luxury of the boat

Month the tour is booked
Popularity: Boat tours in Iceland are some of the most popular tours. Many people make the trek to Iceland just for a slight chance to catch a glimpse of a majestic whale or other rare animals. Your experience of Iceland is incomplete until you are out on the water looking back at the beautiful landscape.
COVID-19 Precautions: Iceland has relaxed many of its previous COVID restrictions. You no longer have to prove your vaccination status to travel to Iceland. However, many tour groups will require you to take a PCR COVID-19 test before you arrive in Iceland. You will also have to follow any social distancing or mask policies that any tours still uphold.
Which regions of Iceland are better for Boat Trip Tours?
Certain regions of Iceland are better for boat trip tours when compared to other areas. Some of the best regions for the best boat trip tours in Iceland are listed below:
Western Region:

The western region is better for boat trip tours because they get you closer to the natural habitats of certain animals like whales and puffins. The western region also contains Iceland's capital Reykjavik, which has more tourism opportunities because of its size.

Southern Region:

Similar to the western region, the southern region has more attractions and more opportunities for boat trip tours because of its popularity. You also have some unique options for glacier boat tours that some of the other regions lack.
What are the Most Famous Boat Trip Tours of Iceland?
When researching boat trip tours, finding the most famous ones is a good place to start. The most famous boat trip tours of Iceland include the following:
Luxurious 3-Hour Whale Watching Boat Tour with a Bar & Cafe:

A boat tour famous for its luxurious yacht, comfy surroundings, and full-service bar and cafe.

Classic 3-Hour Sea Fishing Trip on an Oak Boat:

This tour is famous for appealing to the angler's heart. Based out of Reykjavík, this tour is popular for being convenient and for its lunch service, which uses the fish you catch to prepare a meal.
What are the Best Boat Trip Tours for Families?
Not all boat trip tours are safe for everyone of all ages. The best boat trip tours in Iceland for families are listed below:
Magical 2-Hour Northern Lights Boat Cruise:

This tour has no minimum age requirement and is one of the best ways to show family members of all ages the Northern Lights.

2-Hour Whale Watching & Sea Fishing Boat Trip:

A tour that boasts having the oldest whale watching tour operator in Iceland. This extra experience makes it safer for family members.

Puffin Watching Tour on Breiðafjordur Bay:

This tour is great for families because it gives the little ones the most time possible with puffins and uses smaller boats to get closer.

Midnight Sun Whale Watching Boat Tour:

A tour that takes full advantage of the midnight sun to produce a scenic whale watching experience for all ages. It is excellent for families because of all the safety precautions like its thermal overalls.
What are the Best Boat Trip Tours for Couples?
Boat trip tours for couples can be tricky to book because couples often want privacy to view things romantically with their partner. Some of the best boat trip tours for couples include the following:
Ice Lagoon Zodiac Boat Tours:

This tour uses Zodiac boats, which are small, agile, and only have enough room for two people and the driver. These boats make the tour perfect for couples.

Fjallsárlón Iceberg Lagoon:

A tour popular with couples because it can be customized into a private tour for couples who want some privacy.
What is the Most Common type of boat used in Iceland Boat Tours?
Many different types of boats are used in Iceland boat tours. A few of the common types are listed below:
Zodiac Boats:

These boats are popular for iceberg and glacier boat trip tours because they are agile and can maneuver around the floating ice.

Yachts:

A type of boat that is the most common in luxury boat trips. They are widely popular because they offer enough space for comfort and luxury and are often used in extended whale watching tours.
What is the Most Unusual type of boat used in Iceland Boat Tours
The Banana boat is the most unusual type of boat used in Iceland boat tours. This boat usually has a three to ten-seat capacity and is used to transport cargo. These boats are used in tours where water exploration is casual and laid back.
What are the Most luxurious Iceland Boat Trip Tours?
There are many luxurious boat trip tours for Iceland. One of the most expensive boat tours is the Northern Lights Luxury Yacht Tour in Reykjavik. It can cost over $200 per person during the summer and is costly because it offers a hotel pick-up option, amenities, wifi, drinks, food, and souvenirs.
What is the Price Range for Iceland Boat Trip Tours?
The average price range for Iceland boat trip tours is between $40 and $100. Some boat tours can break that scale and be more expensive, but this is the average price range. The price will differ based on the location, tour duration, and the amenities offered. Also, boat tours in the busy summer months tend to cost more than winter boat tours.
What is the Cheapest Boat Trip Tour in Iceland?
When looking to save money, you could try some of the cheapest boat trip tours. Some of the least expensive boat trip tours are listed below:
Reykjavik Puffin Tour:

This tour costs $43 and is cheaper because you only spend 30 minutes with the puffins before heading back.

Affordable Boat Tour of Jokulsarlon Glacier Lagoon:

A similar tour only spends 35 minutes on the water that costs $44.
What are the Rules for Iceland Boat Trip Tours?
There are three rules to follow if you want to go on boat trip tours. These rules are for guest and staff safety, as well as for the safety of animals and the environment of Iceland. These rules include the following:
Get to the meeting spot ahead of time:

Boat tours often have to outfit you with safety devices before you get on the boat. It is essential that you show up early enough for everyone on tour to get equipped.

Bring Sunglasses:

Iceland's sun can glare at you brightly over the water, so sunglasses are essential to ensure you can get a clear view of the tour.

Dress Warm:

Even during the summer sun, Iceland can still get cold when you are out over the water.
Is taking Photographs allowed for Boat Trip Tours?
Yes, taking photographs is allowed on boat trip tours. Many tours are set up so you can get unique and beautiful pictures.
Do Tour Packages offer Photography for Boat Trip Tours?
Yes, tour packages do offer photo opportunities on boat trip tours. You will have to provide your own camera for most boat trip tours.
Are Iceland Boat Trip Tours safe from COVID-19?
Yes, many tourists must pass a COVID test to enter Iceland, and many boat tour companies still practice COVID safe operation policies for their employees and guests.
Are Boat Trips in Iceland alone allowed?
Yes, private boat trips can be booked to have as small of a group as you want. However, many public tours do require a minimum number of guests.
Are you allowed to bring Food to the Iceland Boat Trip Tours?
Yes, you are allowed to bring food on Iceland boat trip tours. Some boat tours will provide beverages or food, but many will leave lunch or dinner up to you to provide.
What are the Best Sessions for Iceland Boat Trip Tours by Month?
Some of the best sessions for Iceland boat trip tours include:
May-August:

These months are great sessions for boat tours in Iceland because you get the maximum amount of sunlight. Some boat tours also offer special midnight sun tours to see the unique and breathtaking sky.

November-January:

Winter boat tours are better than some others because you can get a glimpse of the Northern Lights. Tours during the winter also tend to cost less because these months aren't as busy.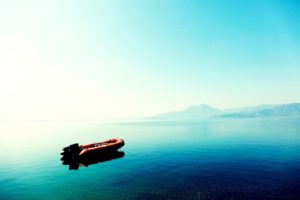 What is the Average Duration of Iceland Boat Trip Tours?
Iceland boat tours last an average of 30 minutes to an hour, with some of the more expensive and luxurious boat rides lasting two to three hours.
The shorter boat rides have a better average price but often lack amenities and features. Depending on your budget and interest, scheduling many cheap boat tours or one extensive, all-encompassing boat tour is better.
Where do the Iceland Boat Trip Tours start?
When looking for boat tours, they will typically start near the shore. These places include the following:
Reykjavik Harbor:

One of the biggest harbors in the highest populated cities in Iceland. Many boat tours will originate from this point.

Glacier Parks:

Many boat tours explore icebergs and glaciers, and they usually originate from the shore closest to the glacier.
Are Iceland Boat Trip Tours hard to Finish?
No, Iceland boat trip tours are not hard to finish. Some of the tours can be difficult for your constitution, so some boat trips are not recommended for small children. There are a few boat tours with a minimum age of six or more.
What to know about Boat Trips in Iceland?
There are a few interesting facts to know about the boats in Iceland. Many of the tours that are popular today have only been going since the 1970s or 1980s. These tours owe their success to Hollywood movies filmed in these locations that inspired foreign tourists to come and experience them. The oldest steel boat in Iceland was built in 1912 and is called Garðar.
How many Boat Trips does Iceland have?
Iceland hosts many boat trips throughout all its regions. Every year in Iceland, at least 250,000 people go on boat trip tours. The estimated numbers divided by each region are listed below:
North Region:

100,000 tourists go on the water to look for whales

South Region:

50,000 tourists

West Region:

75,000 tourists

East Region:

 25,000 tourists
What are the different types of boats in Iceland?
Iceland harbors use many different types of boats for their tours. Some of the popular choices are listed below.
Zodiac boats:

These small inflatable boats are maneuverable, speedy, and capable of going ashore.

Fishing Boat:

These boats come in different shapes and sizes but are made at high speed, so you can get out to deep waters and find fish to catch.
What are the other Activities for Iceland Tours?
People who travel to Iceland come for many different attractions. Some other activities you can sign up for in Iceland include:
Bird Watching:

Many people focus on the animals in the water, but many beautiful species of birds can be observed from a ship's deck as well.

Fishing:

These fishing tours are great activities because some allow you to cook your catch and eat it with a meal.

Relaxing ferry rides:

Some ferry rides across Iceland can be several hours. These rides allow you to slow down and absorb the salty sea air.

Whale Watching:

Many people come to Iceland just to get as close as possible to sperm and blue whales.

Island Tour

: There are several islands off the coasts of Iceland that can be toured as a part of a boat tour.

Boat Cafe: Some of the luxurious boat tours serve food and beer at a cafe during the trip that is worth the tour by itself.