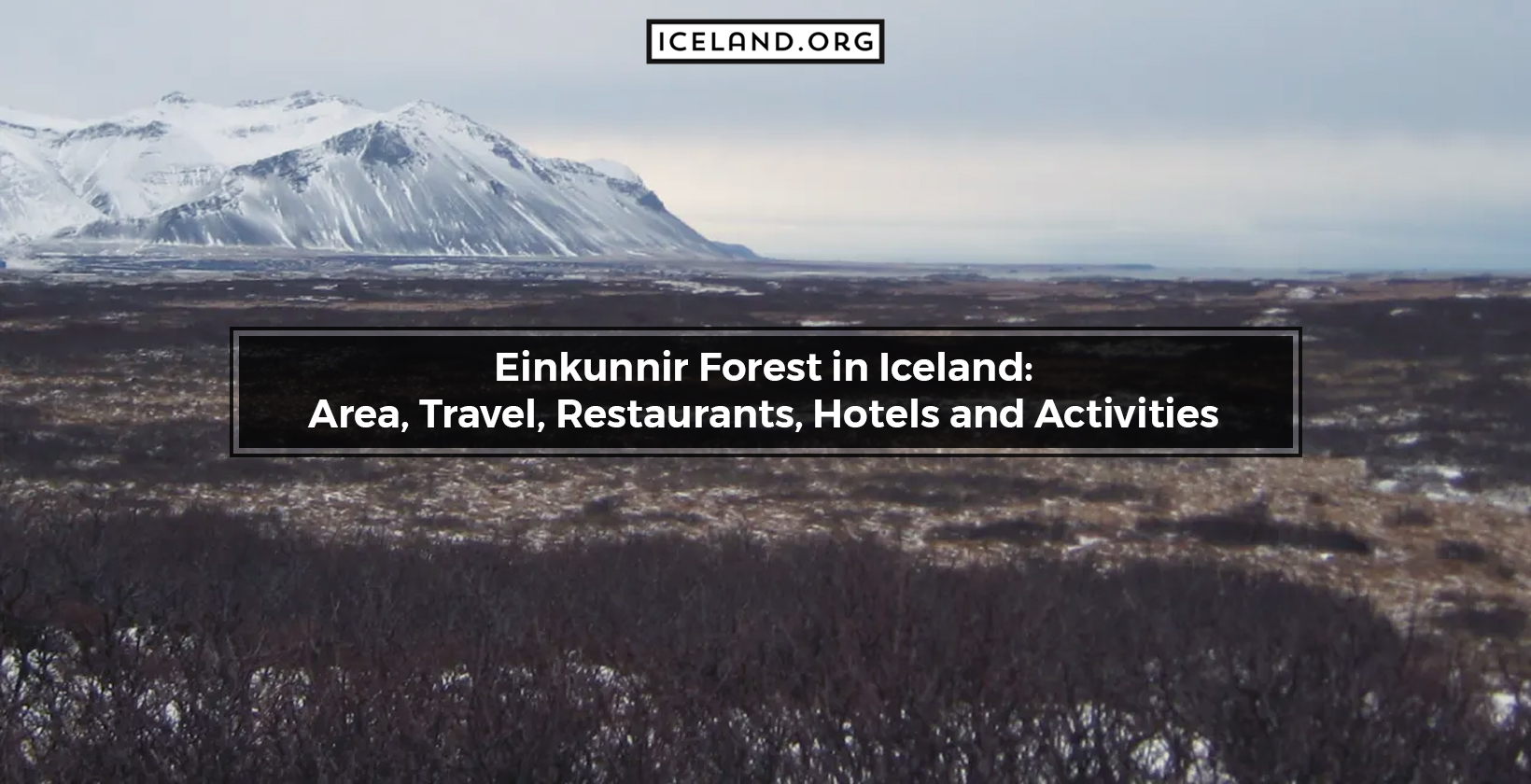 Einkunnir Forest is considered a nature reserve, country park, or natural park in Iceland. It covers only 270 hectares, yet it functions as an integral part of the reforestation of parts of Iceland. It has been one of the protected forests in Iceland because of its recreational value and to preserve some of the unique landscape in the area.
Einkunnir has been a protected area in Iceland since 2006. It was only recently protected as part of Iceland's attempt to set aside landscapes for conservation and forestation.
Where is the Einkunnir Forest in Iceland?
Einkunnir Forest is located within the West region of iceland. It is just off the Ring Road that encircles all of Iceland. If you do want to visit it, it is easy to pull off from the road for a quick break on your way around the country. It only takes slightly longer than an hour to get to Einkunnir from Reykjavik, located even before Snaefellsnes Peninsula. It's GPS coordinates are N64° 35′ 28.484″ W21° 54′ 10.233″.
What are the features of the Einkunnir Forest in Iceland?
Einkunnir Forest is characterized by rocky islands and grassy bluffs that rise up distinctly from the land around it. Most of the area is a flat wetland with wetland tree species populating the area. Some portions of the park are expansive and empty, while others are densely forested. 
What are the tours for Einkunnir Forest?
This area is not particularly distinctive within the overall landscape of Iceland. There are very few, if any, tours that will take you into this area. The other reason for this is it is an area in which conservation is essential. Having as few tourists and even locals walking around on the vegetation can damage the area.
If you decide to visit Einkunnir Forest, practice extra care not to disturb the wildlife. Do not start fires within the park and pack out everything you bring in, so you don't leave litter.
What are the best hotels for Einkunnir Forest in Iceland?
The closest town to Einkunnir Forest is Borgarnes. It has a collection of hotels of varying qualities that you can use for accommodation while visiting the area. These include Hotel Hafnarfjall, Laxarbakki, B59 Hotel and Hotel Bifrost. 
If you prefer the great outdoors, there is also a nearby campground. Borgarnes Camping gives you an area to pitch your tent right off Route 1.
How to Travel to the Einkunnir Forest in Iceland?
To travel to Einkunnir from Reykjavik, you must get on Route 49 and follow into Þjóðvegur 1. Continue to follow Þjóðvegur 1 until you see a small country road labeled 536/3. This will take you into the forest. Be sure not to drive off the maintained roads as this may cause extensive damage to the surrounding ecosystem that has been cultivated in the forest.
Is there a close Canyon to Einkunnir Forest?
The area around Einkunnir Forest is quite flat compared to the rest of Iceland. The closest canyon is about an hour away. It is called Husafell Canyon. There is a small amount of geothermal activity here that provides a great place for hot spring-based baths. 
There are no lakes in Iceland that are closely related to Einkunnir Forest.